Antoon Pelsser (A.A.J.)
Pricing models for interest rate derivatives
Pricing and risk management of insurance contracts and pension funds
Asset-Liability Management (ALM) for insurance companies and pension funds
Antoon Pelsser is working at Kleynen Consultants and is also a Full Professor of Finance and Actuarial Science at Maastricht University and a research fellow at Netspar.
He has published in leading academic journals including Journal of Economic Theory, Mathematical Finance, Finance and Stochastics, Journal of Derivatives, Insurance: Mathematics and Economics. He is an Honorary Fellow of the Institute of Actuaries.
From 2004 until 2007 he worked at ING Group's staff department Corporate Insurance Risk Management. There he was involved in implementing a new internal model for measuring Economic Capital for ING-Insurance. From 2000 until 2004 he worked as Head of ALM for Nationale-Nederlanden. Before that, he worked 7 years in the dealing-room of ABN-Amro Bank in Amsterdam, where he was responsible for the development of pricing models for derivatives.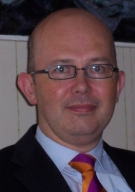 Antoon Pelsser (A.A.J.)
Full professor - Key domain chair
QE Math. Economics & Game Theory
Quantitative Economics
School of Business and Economics