News Pharmacology & Personalised Medicine
Kick-off meeting REPO4EU project in Maastricht on September 1, 2022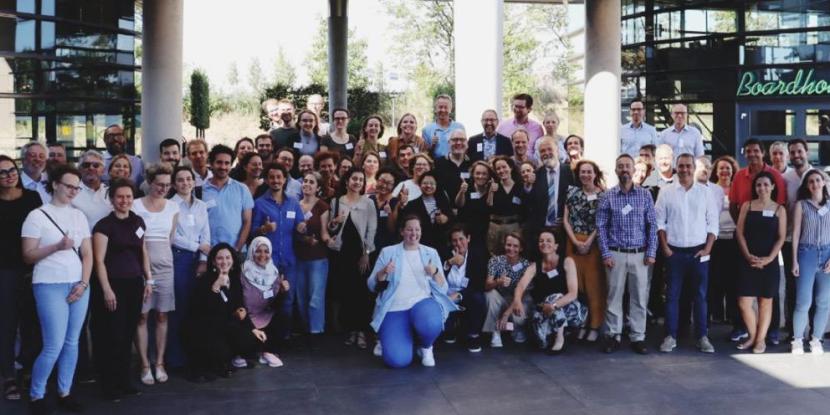 Cristian Nogales Calvo defended his PhD thesis "Network Modules as Novel Molecular Disease Definitions for Precision Theranostics" on 16-12-2021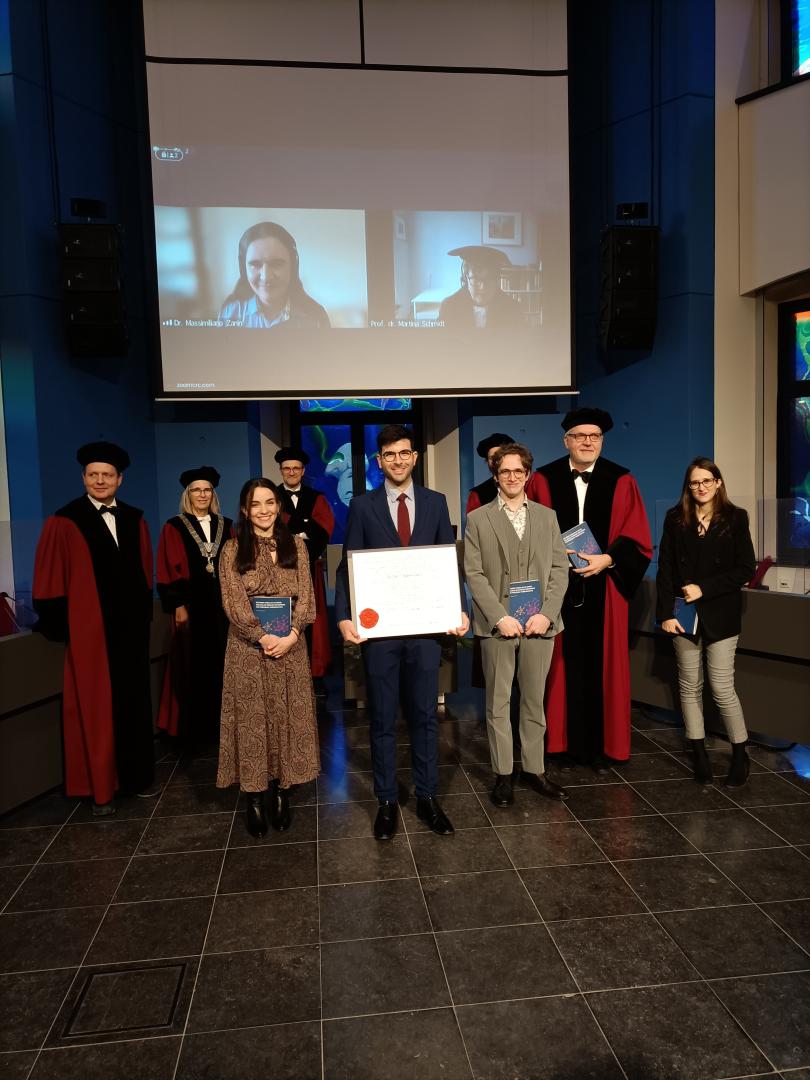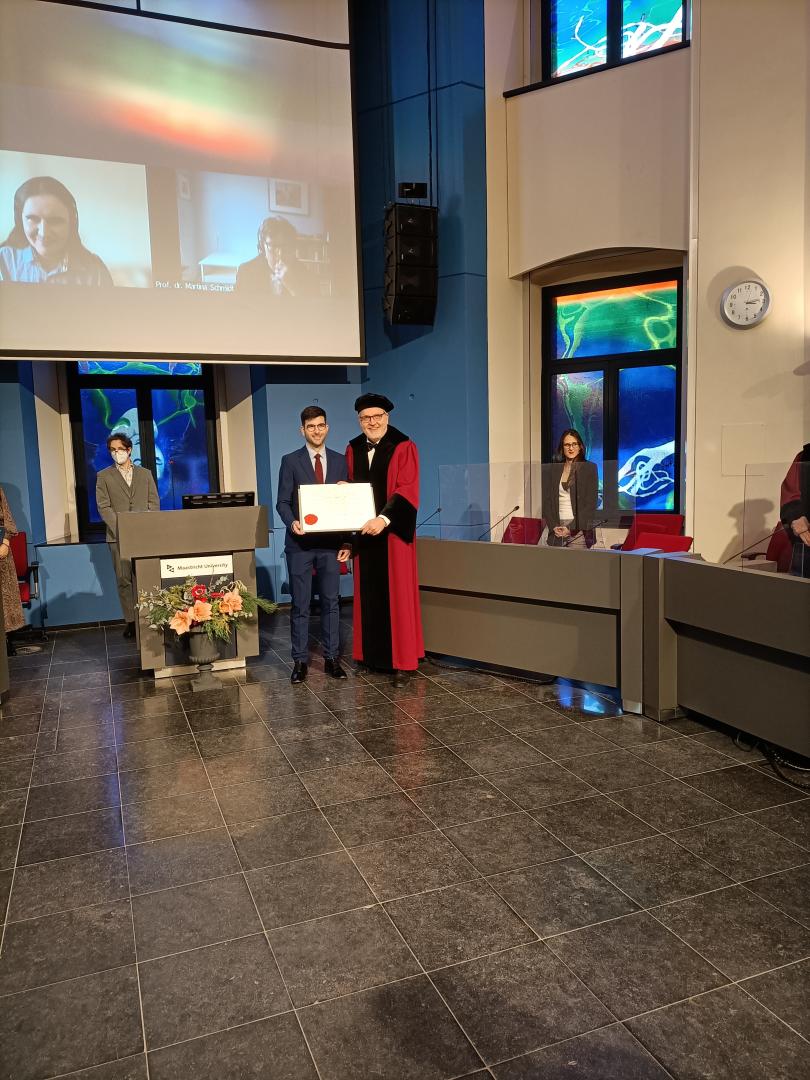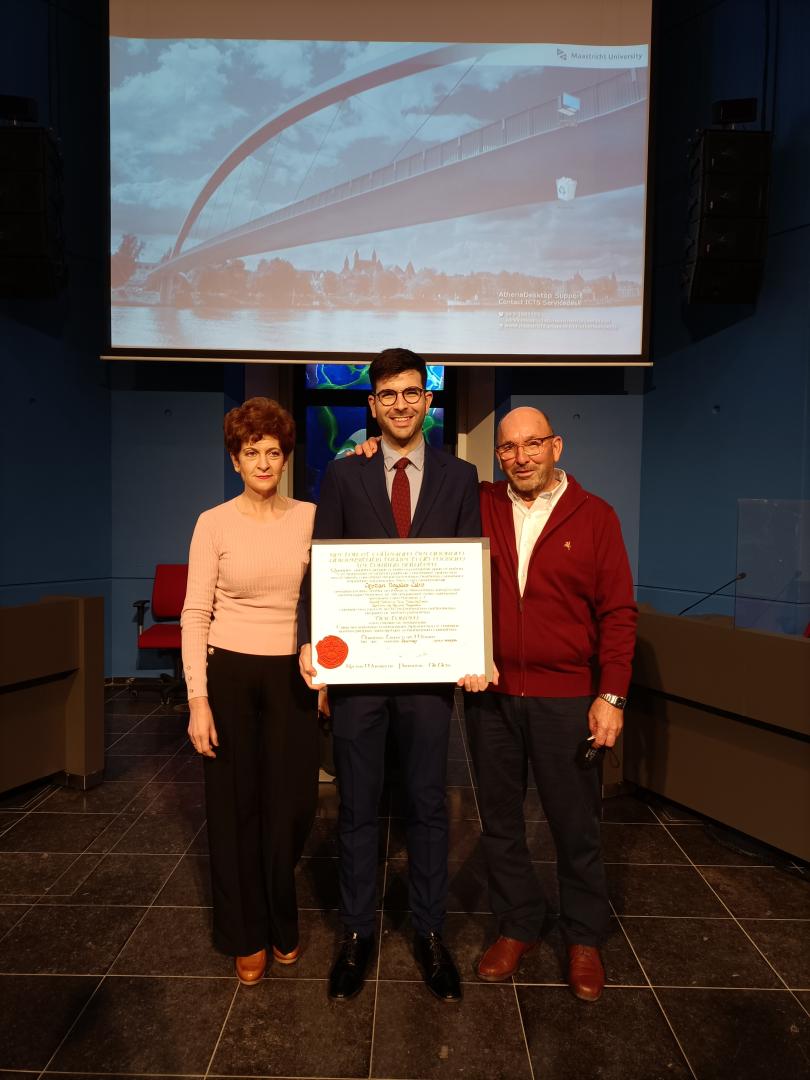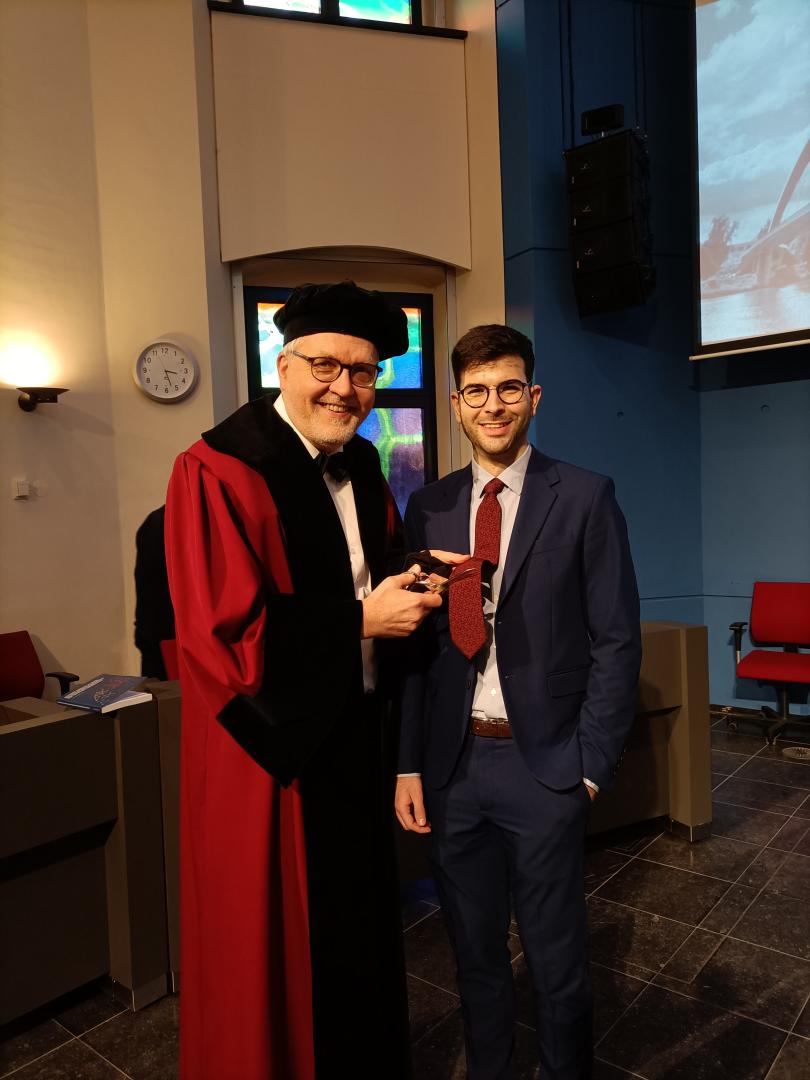 Publication in Trends in Pharmacological Sciences
Network pharmacology: curing causal mechanisms instead of treating symptoms. Cristian Nogales, Zeinab M. Mamdouh, Markus List, Christina Kiel, Ana I. Casas, Harald H.H.W. Schmidt (2021). Trends in Pharmacological Sciences. Doi: https://doi.org/10.1016/j.tips.2021.11.004
Ahmed Hassan defended his PhD thesis "FAIR and bias-free network modules for mechanism-based disease redefinitions" on 07-07-2021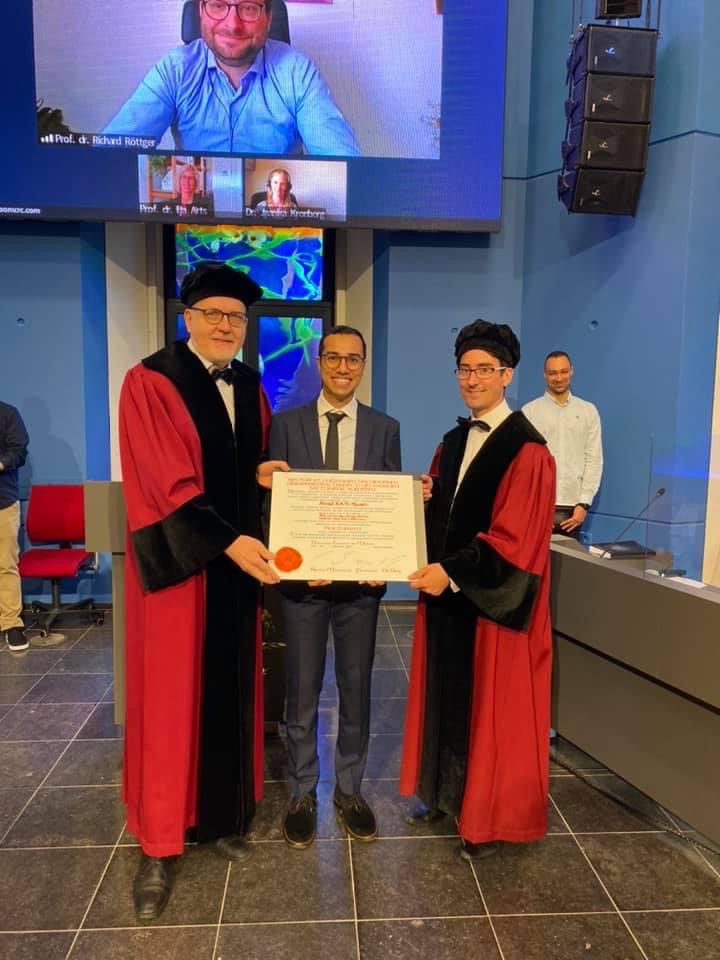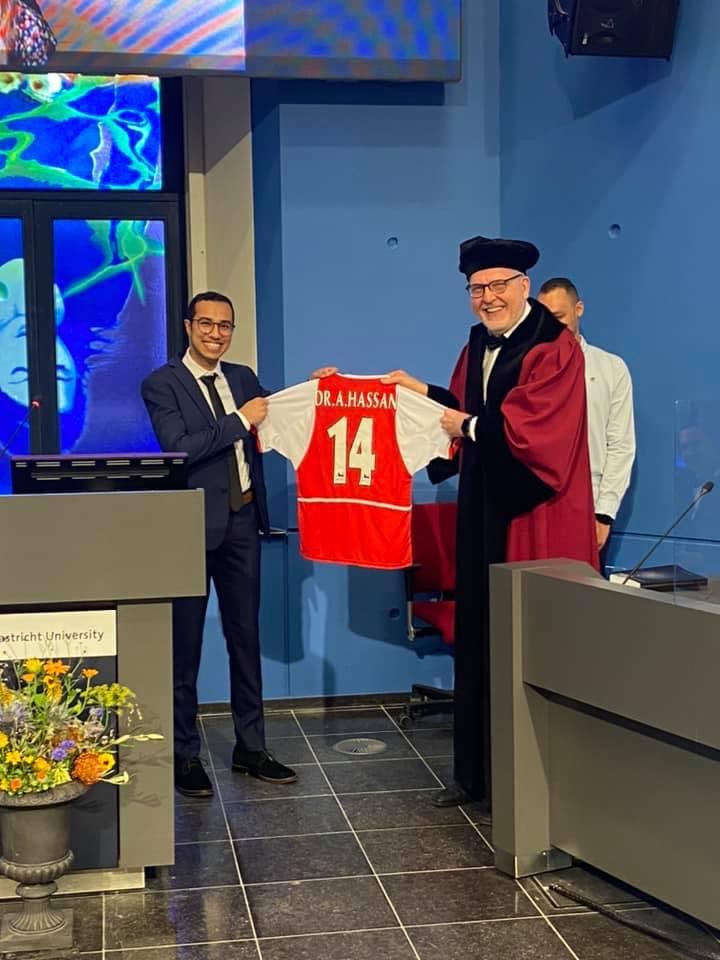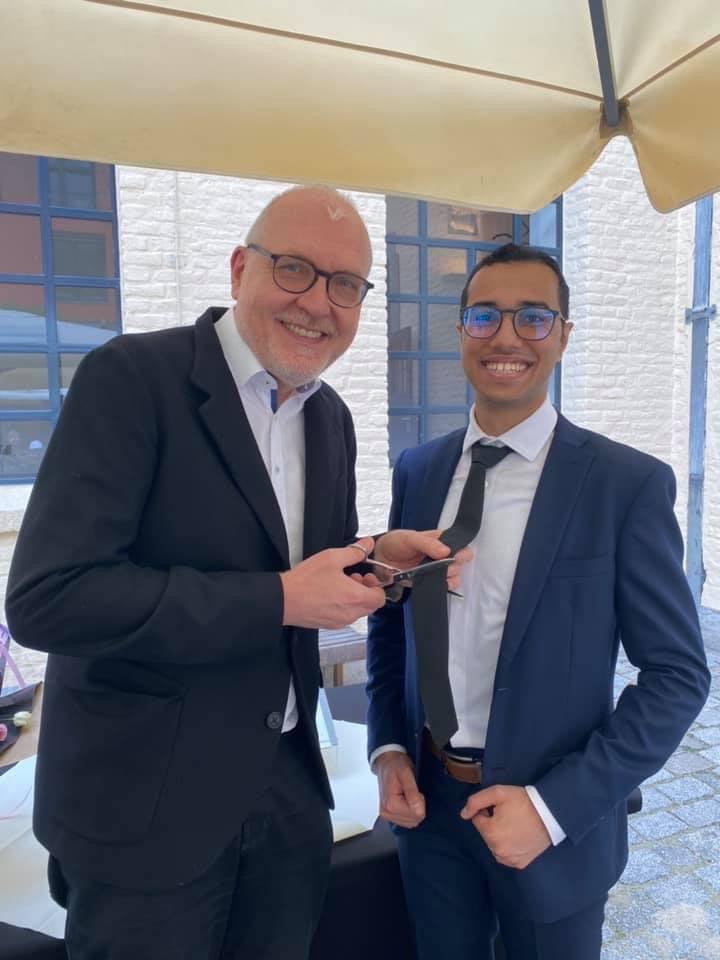 Digital opening: BarabásiLab. Hidden Patterns. Network Thinking
on 30-04-2021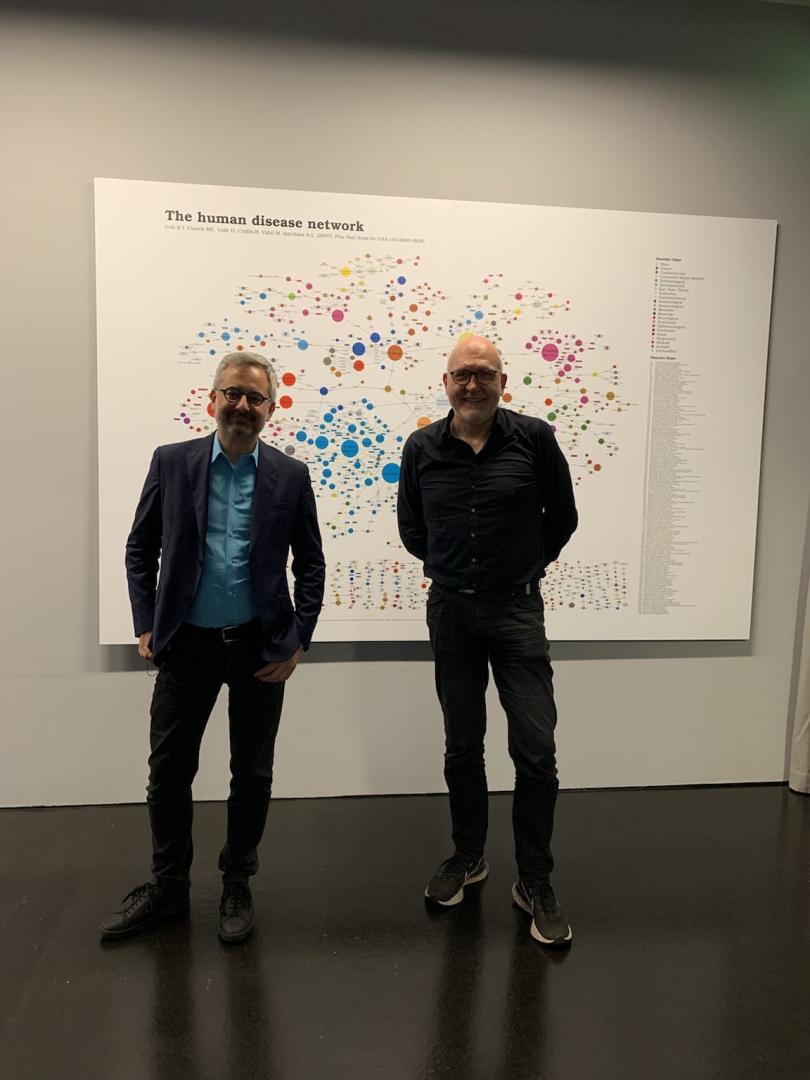 Press release "Discovery cause of high blood pressure" on 10-11-2020
For further press releases
Mahmoud Elbatrik defended his PhD thesis "Network Pharmacology For Mechanistically Redefined Comobordities" on 26-08-2020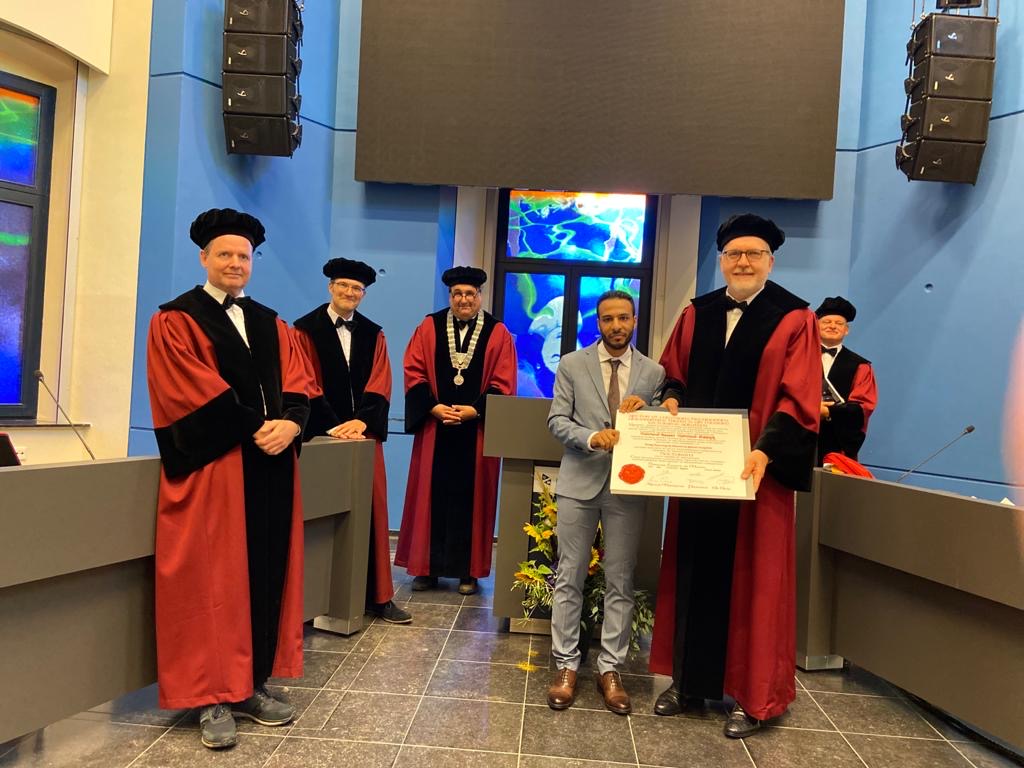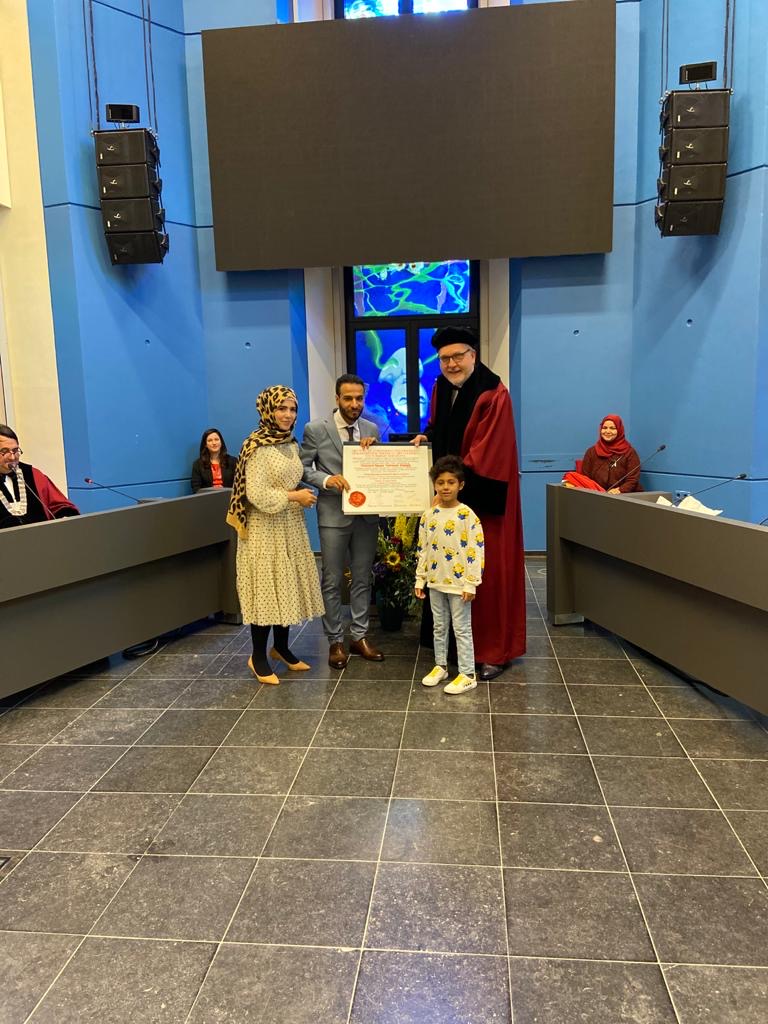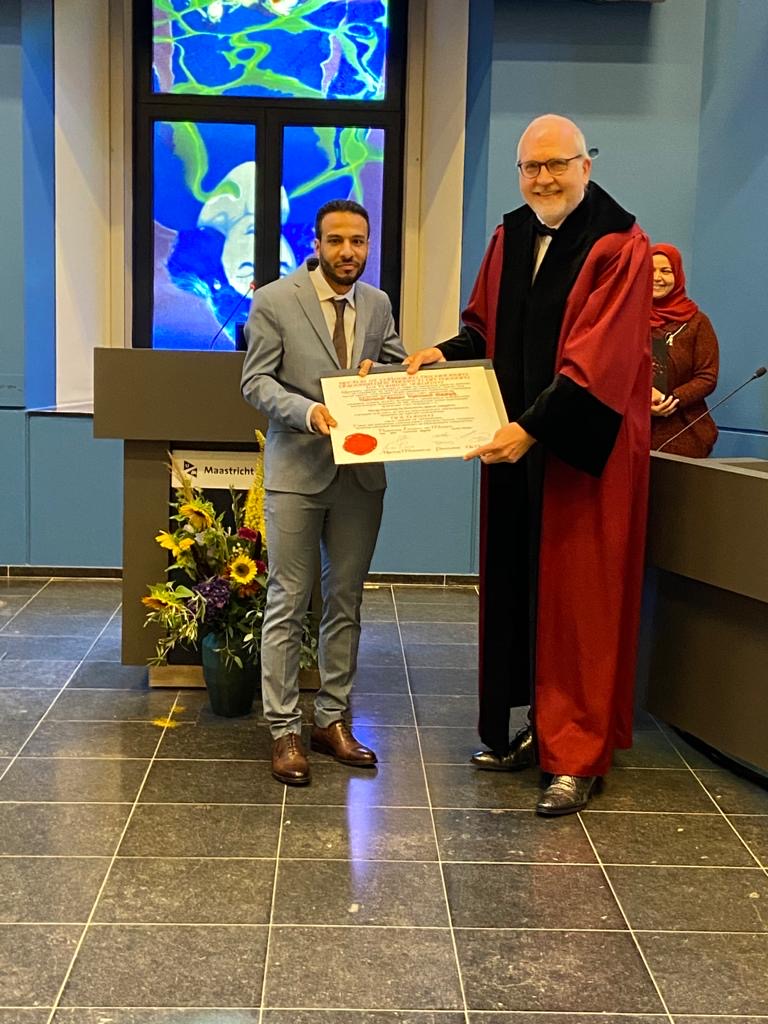 August 2020: Two papers published
NOX Inhibitors: From Bench to Naxibs to Bedside. 
Elbatreek MH, Mucke H, Schmidt HHHW.
Handb Exp Pharmacol. 2020 Aug 12. doi: https://doi.org/10.1007/164_2020_387. Online ahead of print.
PMID: 32780287
Network Medicine-Based Unbiased Disease Modules for Drug and Diagnostic Target Identification in ROSopathies.
Nogales C, Grønning AGB, Sadegh S, Baumbach J, Schmidt HHHW.
Handb Exp Pharmacol. 2020 Aug 12. doi: https://doi.org/10.1007/164_2020_386. Online ahead of print.
PMID: 32780286
Amazing visualization of talk Harald Schmidt @FORUM Science&Health, July 2019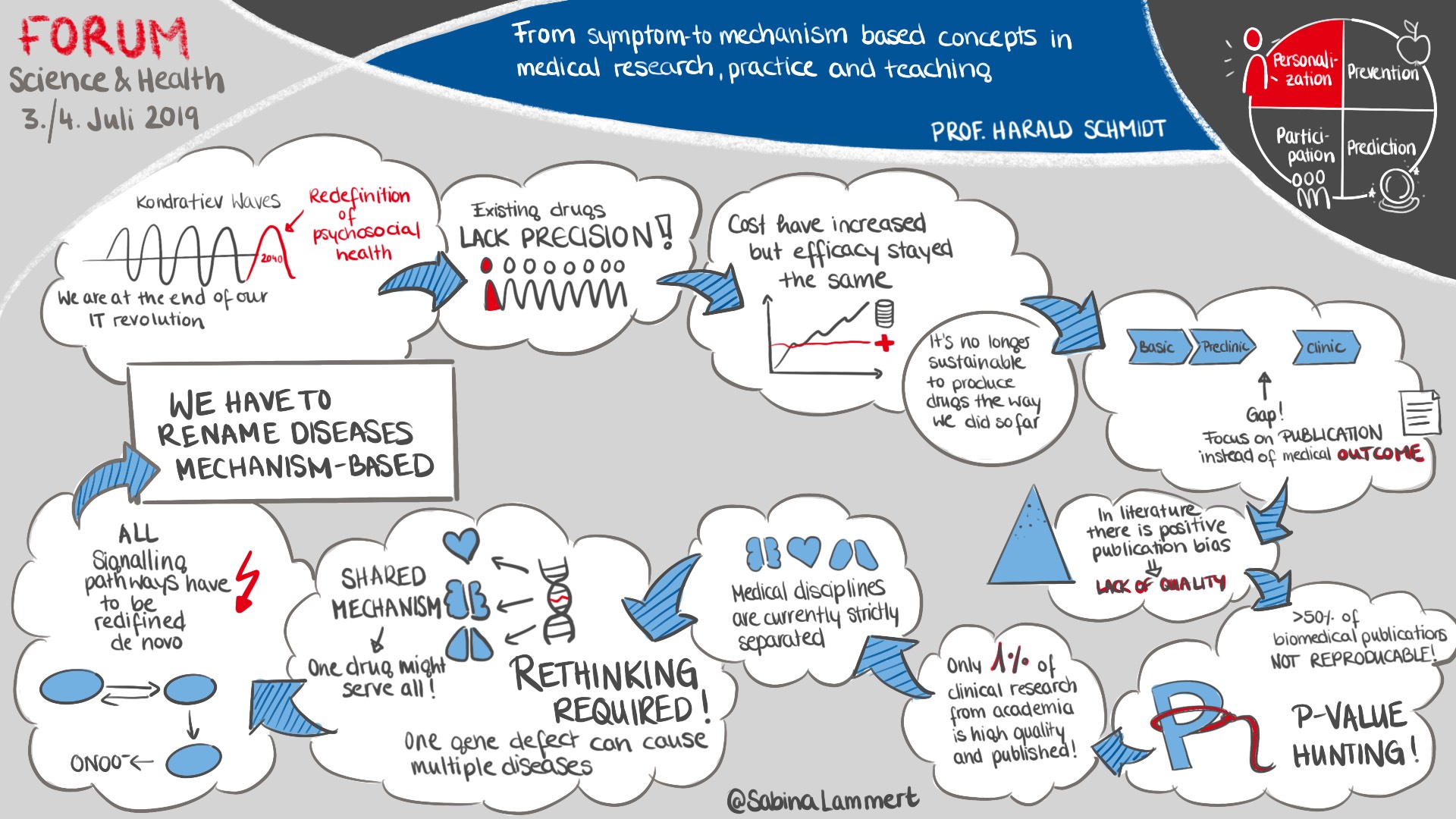 LET'S CELEBRATE THE PUBLICATION OF TWO HIGH IMPACT PAPERS IN JCI AND PNAS: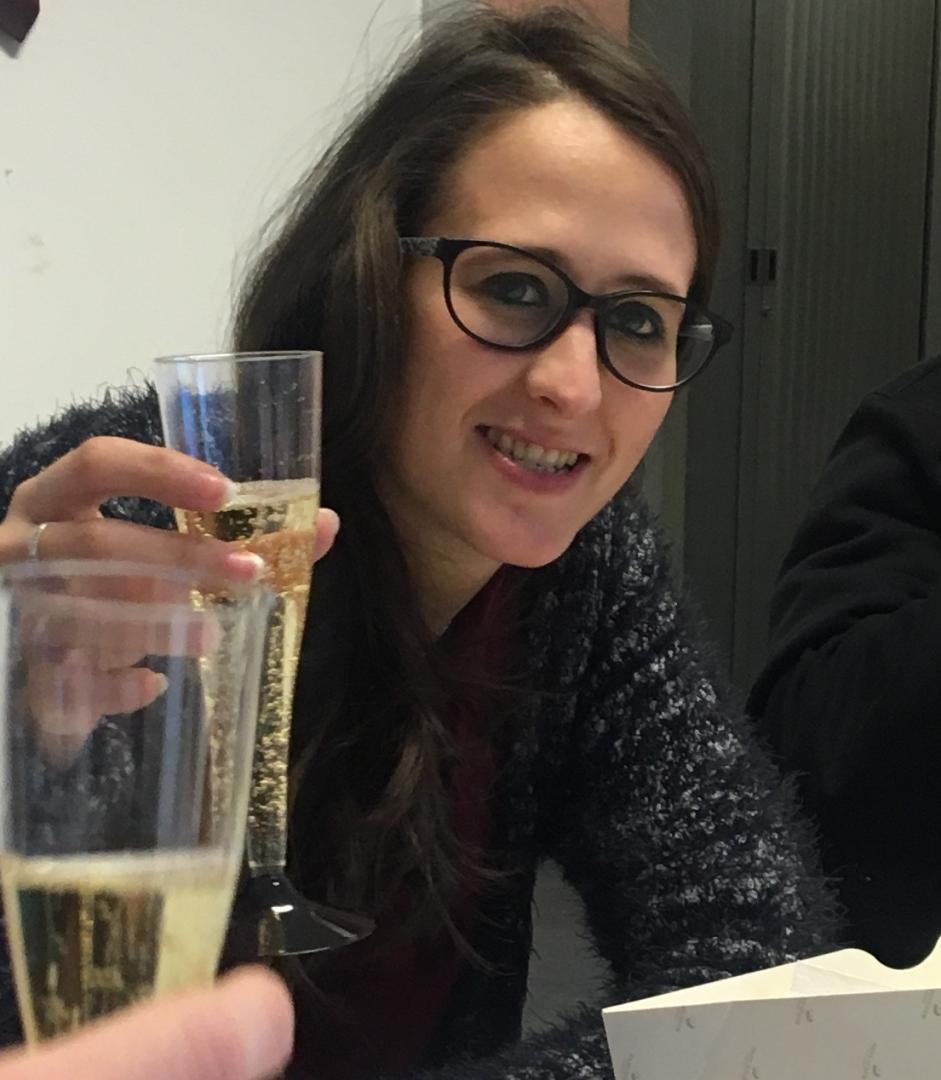 Calcium-dependent reactive oxygen formation and blood-brain barrier breakdown by NOX5 limits post-reperfusion benefit in stroke
Ana I. Casas, Pamela W.M. Kleikers, Eva Geuss, Friederike Langhauser, Thure Adler, Dirk H. Busch, Valerie Gailus-Durner, Martin Hrabê de Angelis, Javier Egea, Manuela G. Lopez, Christoph Kleinschnitz, Harald H.H.W. Schmidt (2019). Journal of Clinical Investigation (JCI) Doi: https://doi.org/10.1172/JCI124283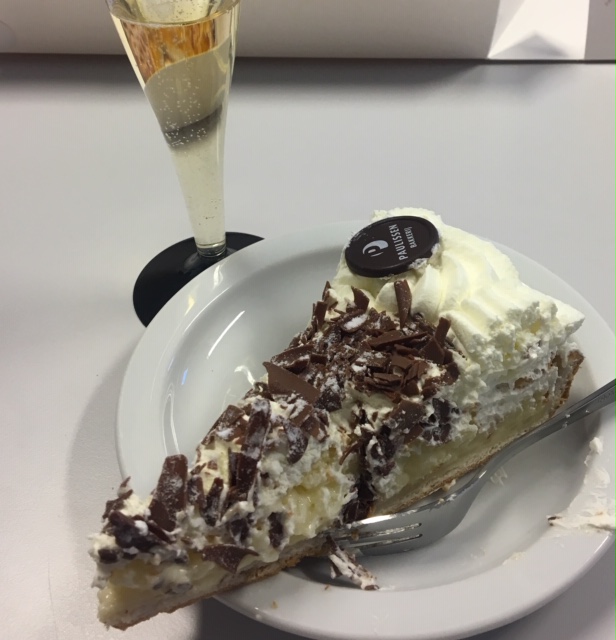 Ana I. Casas, Ahmed A. Hassan, Simon J. Larsen, Vanessa Gomez-Rangel, Mahmoud Elbatreek, Pamela W. M. Kleikers, Emre Guney, Javier Egea, Manuela G. López, Jan Baumbach, Harald H.H.W. Schmidt (2019). Proc. Natl. Acad. Sci. U.S.A (PNAS). Doi: https://doi.org/10.1073/pnas.1820799116
THE 2018 NOBEL PRIZE IN CHEMISTRY FOR PHAGE DISPLAY TECHNOLOGY
Frances Arnold (Pasadena, US) along with Sir Greg Winter (Cambridge, UK) and George Smith (Missouri, US) have been jointly awarded the 2018 Nobel Prize in Chemistry for pioneering work in using Phage Display for the directed evolution of human antibodies, with the aim of producing new pharmaceuticals.
Phage display is a fundamental technology used for antibody-based drug discovery and has resulted in several important innovative therapies for the treatment of cancer, autoimmune and inflammatory diseases, including ramucirumab (Cyramza) for the treatment of advanced gastric cancer and metastatic non-small cell lung cancer, belimumab (Benlysta) for the treatment of systemic lupus, ranibizumab (Lucentis) for neovascular age-related macular degeneration, adalimumab (Humira) for the treatment of rheumatoid arthritis, and more. 
Maastricht University is one of the few strongholds of Phage Display Technology in Europe focussing on a different application of antibodies, namely for precision diagnosis of diseases allowing then for more precise therapies. For this Ass. Prof. Dr. Mehmet Kemal Tur was attracted to Maastricht from the Institute of Pathology, Justus-Liebig-University in Giessen, Germany, who has authored than 40 peer-reviewed scientific publications and book chapters in the field of antibody technologies and is co-inventor on six patent applications. Dr. Tur began his scientific career close to Maastricht, as a group leader at the Fraunhofer Institute for Molecular Biology in Aachen, Germany. In 2004, he moved to MorphoSys AG in Munich (Germany). In 2006 he returned to Aachen to the Helmholtz Institute for Biomedical Engineering as group leader "Antibody Engineering". Dr. Tur now  co-leads the diagnostic work package in a European Horizon 2020 project on Systems Medicine and precision diagnostics.
THE KOOTSTRA TALENT FELLOWSHIP 2018/2019
We are very pleased to announce that the Board of the Maastricht UMC+ has honoured the application for the Kootstra Talent Fellowship of our colleague Dr. Ana I. Casas Guijarro in the category talented PhD-students / talented future Post Docs. The Kootstra Talent Fellowship program aims to preserve and stimulate talent for the Maastricht UMC+and to bring together the talent and research group within the Maastricht UMC+. The program is aimed at increasing the chances of future 'personal' grants with external funding, and that can be implemented within the Maastricht UMC+. The Kootstra Talent Fellowship is intended for talented future postdocs.