Unusual careers: An interview with alumn Maxime Croisé
SBE alumnus Maxime Croisé (Renneboog) did not follow the typical career-path as you would expect from someone graduating from a Business School. When most of his fellow SBE alumni were signing contracts to work for various companies, Maxime followed his passion and became a magician.
Who am I?
My name is Maxime Croisé (Renneboog). I am a 22-year-old Belgian magician and a student/ alumnus of Maastricht University (UM). I have completed a Bachelor's in International Business at the School of Business and Economics (SBE) and am currently pursuing a Master's in Entrepreneurship and Business Development at the SBE. Besides, I work as a close-up, stage, and promotional magician. I was recently selected to represent Belgium at the World Championship of Performing Arts in Los Angeles, U.S.A, from July 27 – August 6, 2023.
My Journey into Magic
During a weekend trip to London in 2018, I entered a magic shop named "Davenports." Intrigued, I purchased a deck of cards, a book, and a mat and began learning a few card tricks to entertain my friends. Although it was pure curiosity that made me enter the shop, little did I realize this was the beginning of something big! Fast forward to the quarantine period imposed by the COVID-19 pandemic: I rediscovered my magic book and cards, and this time my fascination with magic was not transient. I dedicated myself to mastering every move, technique, and trick I could learn. Amid restricted social interactions, I organized Zoom calls with friends to showcase my new acts. I also joined an online magic club, where I connected with magicians worldwide. This community provided an outlet for my passion and allowed me to perform and learn from other artists during a time when face-to-face contact was limited. Furthermore, I also started leveraging magic to make the coursework at UM more fun. For instance, whenever I had to give presentations or facilitate online courses, I blended magic tricks with the course material to make it more fun.
Reflecting on those times, I realized how greatly I benefited from the quarantine period. I was fully committed to learning magic while pursuing my bachelor's degree. Within four years, magic became an integral part of my life, shaping its course in a completely different direction.
By the end of the quarantine period, I had begun performing as a magician for various events. Today, I entertain audiences at private and corporate functions several times a week. Not limited to close-up magic, which involves performing magic with everyday objects such as cards, coins, and rings up close, I also sought to merge my business studies with the art of magic. This involved creating customized magical effects to promote brands, messages, or products. Using promotional magic, I had the privilege of working for prestigious companies such as Kenzo and Givenchy, helping to promote their products while captivating audiences. The spotlight is not on the magician, but on the brand and its products.
Throughout my journey, I have had the privilege of meeting renowned magicians at international conventions, workshops, and seminars, both professionally and personally.
My mission is to use magic to elevate stories and challenge the stereotypes associated with magicians. Magic is not limited to doves, rabbits, and top hats; it encompasses mystery, psychology, storytelling, wonder, and the experience of witnessing the seemingly impossible. I use magic to enhance stories and give meaning to my acts.
Recently, I took a leap of faith by auditioning for the World Championship of Performing Arts (WCOPA) after seeing an advertisement on Facebook. I am honored to have been selected to represent Belgium at the WCOPA in Los Angeles in 2023, and I eagerly anticipate showcasing my skills to an international audience. My ultimate goal is to become a renowned magician in the corporate, event, and stage world, enchanting audiences and leaving a lasting impression wherever I perform.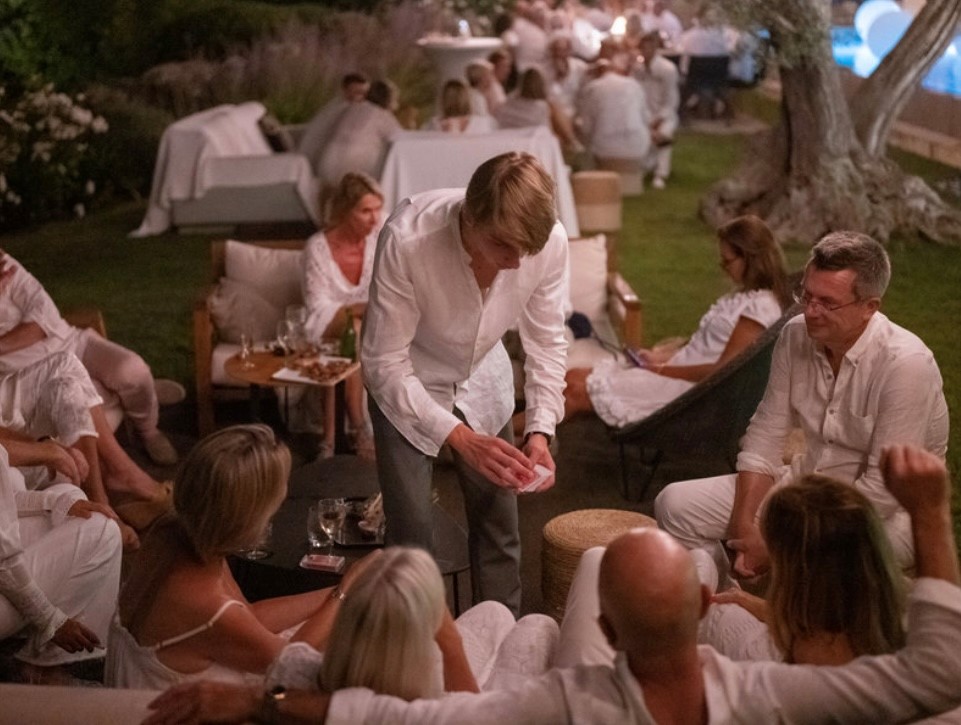 What is the WCOPA 2023?
WCOPA, an international competition often referred to as the 'Talent Olympics' for artists and performers, attracts thousands of people from all over the world. More than 1,500 candidates are selected from over 70 countries, and I am proud to be part of the Belgian delegation of 20 candidates. Coincidentally, this is the first year a team from Belgium is participating.
The event features various highlights, including a Parade of Nations and a worldwide webcast where the world's greatest champions will be chosen. One of the most exciting moments is the spectacular opening ceremony, which showcases a colorful parade of nations. Additionally, the highly anticipated and invaluable Worldstars® training camp offers educational seminars and workshops led by industry experts.
Due to its stellar reputation for attracting talent, various reputed entertainment industry personalities and celebrities from Hollywood, Nashville, and New York will serve as judges. These esteemed individuals have also been honored with induction into the Performing Arts Hall of Fame® at this prestigious global competition. Participating in this event provides an excellent opportunity to network and connect with top producers, directors, and managers, in the American and European entertainment industry. It is also a chance to proudly represent Belgium (and the SBE/UM) and showcase my talents to the world.
Link to the website of WCOPA: http://wcopa.com/
What's next?
I am thrilled about the incredible experience that awaits me at the World Championship in Los Angeles. Additionally, I am determined to complete my master's degree at Maastricht University, further solidifying my knowledge and skills in Entrepreneurship and Business Development.
Looking ahead, I will focus on intensively developing my stage performances in Brussels and abroad while continuing my work as a close-up and promotional magician. Starting September 2023, you can find me performing in small theaters and comedy clubs across Belgium.
Last, I am excited about the potential synergy between magic and business. I believe there are unique opportunities to integrate these two realms and create innovative and captivating experiences for brands, audiences, and clients. In addition to my aspirations in the world of magic, I strongly desire to produce my own show. It has always been a dream of mine, and I am determined to turn it into a reality in the upcoming years.
Should you have any inquiries or wish to connect with me for any reason, please do not hesitate to reach out. I am always open to new collaborations, conversations, and exciting projects.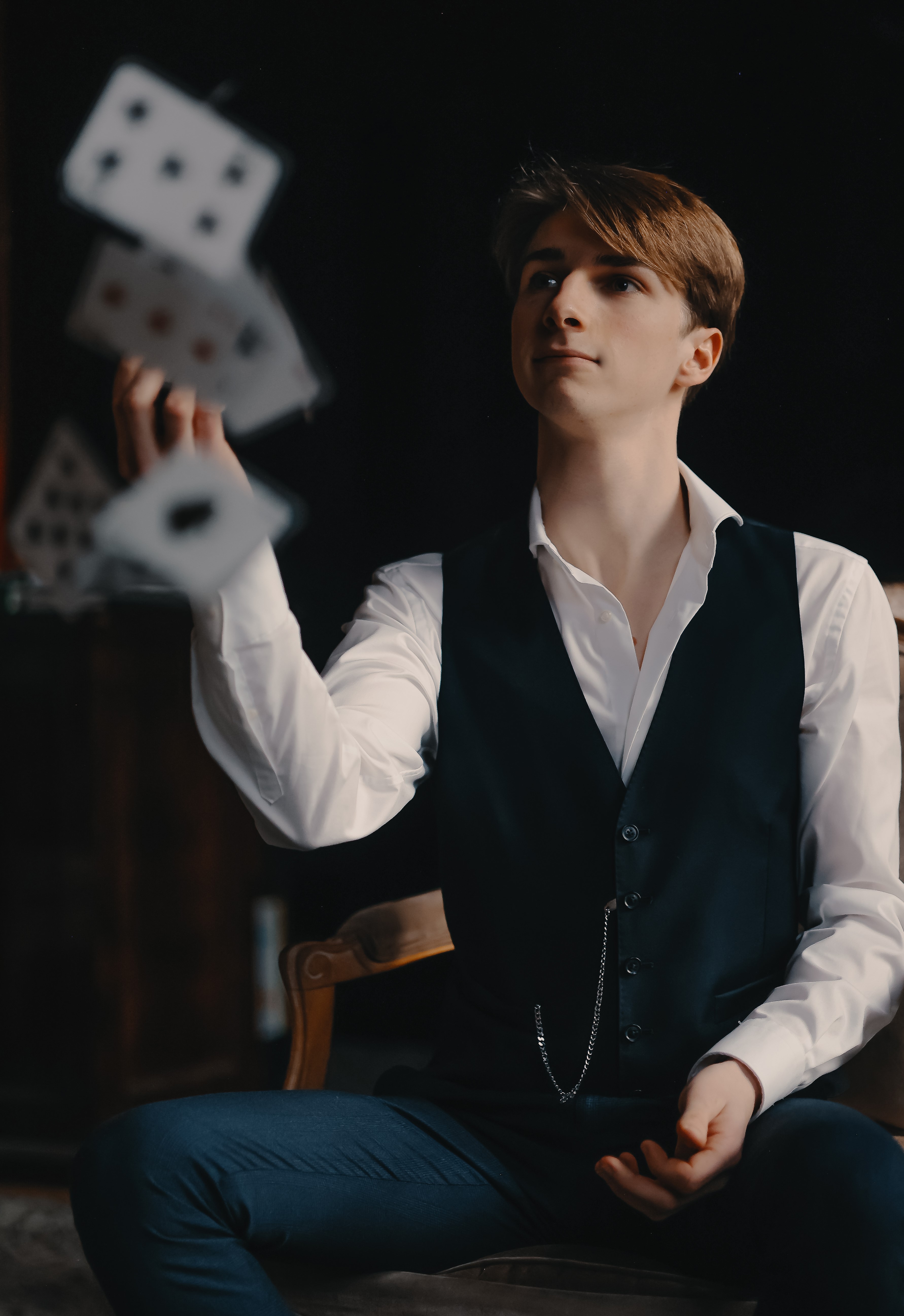 Also read
Fossil subsidies undermine climate policy, says Patrick Huntjens and other colleagues in an opinion article.

SBE alumnus Riccardo Notarangelo works as a Project Researcher at the University of Vaasa in Finland. In this article, he shares how his studies and experience at SBE and his love for rugby contributed to him going to where he went and ending up where he is.

Obligation for energy label C for offices seems to have desired effect