Diversity & Inclusivity
Inclusiveness – also for you
Maastricht University (UM) is standing by its commitment to being an inclusive university – and is constantly seeking dialogue and making improvements. The problem is that this is a largely invisible process to most members of the UM community – until now.
A lot has happened in the two years since UM appointed Constance Sommerey as its first diversity officer. Since then, UM has come a long way in its desire to create a welcoming home away from home for staff and students. Sommerey's role has blossomed into the Diversity & Inclusivity (D&I) office, the latest addition to which is junior policy advisor Ophélie Hue.
Feeling welcome, feeling home
Among other things, Hue will be in charge of making sure people know about D&I's activities and their desire for dialogue. She herself has come to Maastricht and has received the warm welcome she now wants to extend to everyone. "Coming to Maastricht was the best thing I ever did for myself. I was the only person in my year to go study abroad, so it wasn't an easy decision."
Hue likes the sense of freedom, the relaxed way of life and comfort – especially compared to her native London. "I felt at home very quickly." Academically, she initially focused on philosophy and psychology. "Luckily, University College Maastricht's programme is very flexible. Basically, I could follow whichever courses interested me, so I got really fascinated by philosophy of mind and psychology."
Eventually, she proceeded to pursue an MSc in Cognitive Neuroscience. "I wanted to learn how the brain works – and the course taught me exactly that." Hue happened to work as a fitness instructor when she came across "UM Sports for Every Body", which tried to make exercise at UM more inclusive. She decided to join the project as a research intern.
Everyone welcome to workout
"Exercise is important for your well-being – that's why we have to try hard to encourage everyone. So, in addition to paying attention to groups most likely to feel judged, we focused on interventions encouraging everyone to see themselves in a positive light." Hue had always been interested in diversity, but this was the first time it overlapped with her studies.
"One of the biggest successes was to make staff, including myself at the time, more aware of the language they use." Burning calories and achieving a summer body (in my case, red) is one way of motivating people – but it ignores and even risks alienating those motivated to exercise by the social aspect, health or fitness goals, competition, passion for a particular sport, or the need to relax.
Introducing variations on exercises with 'If you want to work harder …' is doubtlessly not ill intentioned but, insidiously enough, it implies an equivalence between moral valour and one's level of fitness. "There are gradations in the difficulty of exercises of course, but unless competition is your explicit goal – which in the context of UM Sports, it usually isn't – you should measure yourself against what you can do, not by any absolute standards."
Encouraging participation
Hue took up gymnastics at the (relatively) ripe old age of 23. "I did it just for fun, to learn new skills and meet people. We have university competitions where people get cheered for the most basic things – not because it's world-class but because someone has worked hard to get from not being able to do something to being able to do it. It's motivating people to keep trying."
That was her main takeaway from the research project. "The important thing is to have fun – only then will you do it regularly… I, for example, don't like running, so I don't bother…" Another achievement was a change of optics. "We've had photo shoots earlier this year to diversify promotional material for UM Sports and encouraged those who don't feel represented to participate."
Until then, the promotional material had featured very fit-looking people, but UM Sports wanted to move towards active inclusiveness. "Previously, we used mostly pictures of UM staff – just because it's cheap and convenient. I feature a lot in the videos… We hope that, once people feel represented on websites and flyers, they will be less hesitant to give it a go. And it seems to work."
Communicating progress, collecting ideas
Communication clearly makes a difference. That is why, when Hue saw the opening for a junior policy officer tasked with building D&I's social media presence, she leapt at the opportunity. "We want to let people see what we're doing. We've already achieved a lot behind the scenes." D&I have established grants, contacts and procedures for sexual harassment and improved vacancy texts. Hue now represents UM in YUFE's diversity work group.
Millenially enough, she doesn't see social media as a one-way street: "It's a way of understanding how we could be of service, a chance for members of the UM community to get in touch and share ideas. We want to learn more about people's experiences and their needs." It's also a way of staying abreast of universities' inclusiveness efforts around the globe.
D&I are currently working on a calendar with religious holidays and important dates to specific communities. "I'm not religious but I don't take offence at someone else celebrating something that doesn't negatively impact me. If anything, I might still want to know more about it." Diversity, as Hue sees it, is not a zero-sum game, but something that enriches even those whose flourishing doesn't necessarily depend on it. "I want to celebrate pride month with the queer community – but that doesn't have to take away from anyone else. Let's celebrate our differences – the more celebrations, the merrier."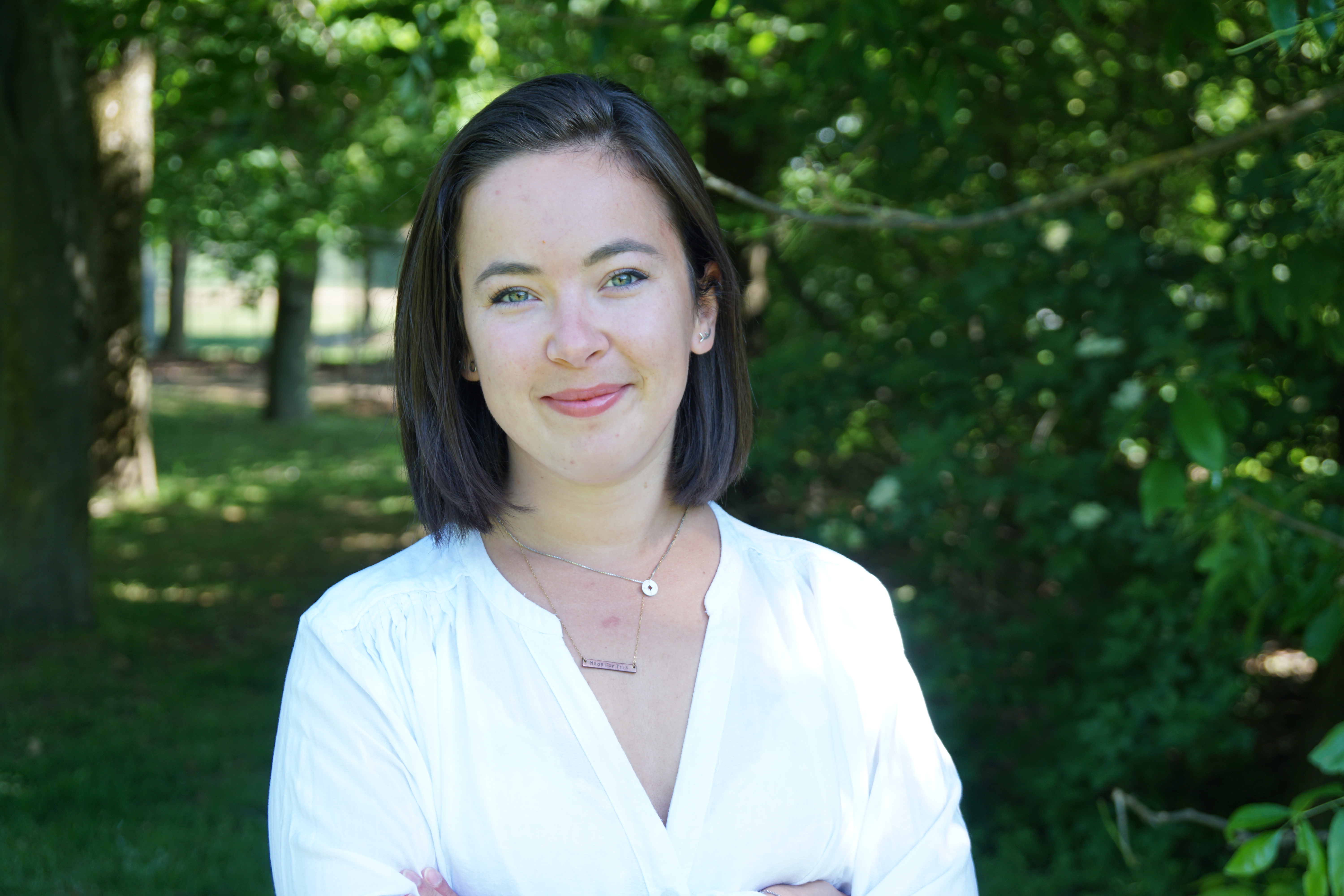 Junior D&I policy officer Ophélie Hue flexing (out of shot)
You can now follow UM's D&I activities on social media