Mr Luc Hautvast (L.T.M.)
Extended profile is only available in Dutch.
Luc Hautvast (1968) studied Dutch CIvil Law at Maastricht University. After his graduation in 1990 he studied Tax Law at Tilburg University. He worked several years as a tax advisor in a practice serving small and medium sized enterprises. In 1997 he joined the Dutch Tax Authorities. He started as a tax inspector for corporate income tax and individual income tax with the department for large enterprises. As of 2000 he is a member of the co-ordination group on Transfer Pricing matters of the DTA. In 2007 he started teaching at Maastricht University, responsible  for the course Transfer Pricing & Attribution of Income, part of the master track International Tax Law.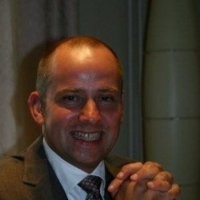 Mr Luc Hautvast (L.T.M.)
Belastingrecht
Faculteit der Rechtsgeleerdheid