PhD conferral Jalal Dahham
Supervisors: Prof. Dr. Silvia Evers, Dr. Mickaël Hiligsmann
Co-supervisor: Dr. Rana Rizk Lebanese
Keywords: Health Technology Assessment; multiple sclerosis; Low- and Middle-Income Countries; Lebanon
"Economic burden of multiple sclerosis in low- and middle-income countries: A case study from Lebanon"
This thesis starts by reviewing the economic evaluation guidelines (EEGs) and the economic burden of multiple sclerosis (MS) in Low- and Middle-Income Countries (LMICs). Then this dissertation provides evidence on methodologies that can be used as a guideline for future studies on the economic burden of disease, as well as empirical recommendations for valuing costs in periods of financial and economic crisis, characterized by high fluctuations in price, particularly relevant in LMICs. Thereafter, these suggested methodologies and recommendations were used in assessing the societal cost and Health-Related Quality of Life (HRQoL) among Lebanese patients with MS.
Click here for the full dissertation.
Click here for the live stream.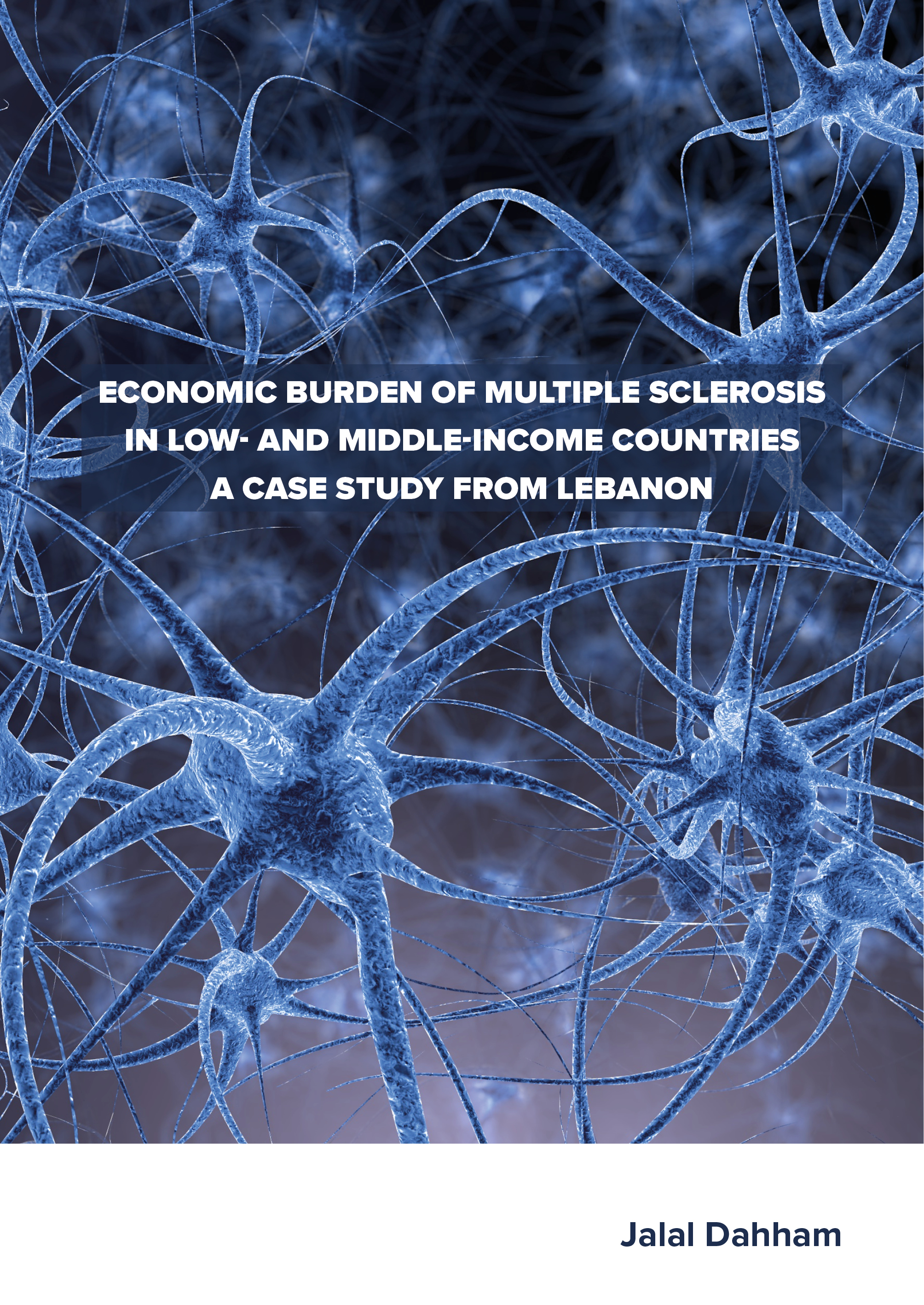 Also read
"On the bumpy road of psychotic disorders: Paving new avenues for personalized treatment approaches by examining neurochemical changes in psychosis and related disorders"

"The Integration of Health Promotion in Primary School Settings: Challenges and Opportunities"

"Quality of life, health, and social needs of slum-dwelling older adults in Ghana"