Studium Generale | Film & Talk
Oema foe Sranan – Women of Suriname
Oema foe Sranan (Women of Suriname) is a period piece; the first Sranantongo-spoken documentary, set in Suriname around 1975, the year in which the former colony gained independence.

The film is unusual in that it does not portray the poverty-stricken population as victims. The film follows four women who oppose underestimation, exploitation and the poverty they experience on a daily basis. Through their personal stories, they shed light on the history of colonialism, neo-colonialism and discrimination. The causes of poverty are portrayed through quotes from the book Wij slaven van Suriname (We slaves of Suriname) by Anton de Kom, a Surinamese anti-colonial writer and resistance fighter in the Netherlands during World War II.

It is an indictment against the role of the Netherlands as a coloniser and against the foreign businesses that get richer while leaving the country behind destitute.

The documentary was produced by Cineclub Vrijheidsfilms in collaboration with LOSON, the National Organisation of Surinamese in the Netherlands. The film has not be shown for a long time. The Eye Film Museum decided to restore it in 2021, in collaboration with the IISG, the International Institute of Social History.  With English subtitles.

After the film, there is a talk by Nadia Tilon and Kenneth Soeleman, both former members of LOSON, moderated by Luna Hupperetz, IDFA program producer and curator.

In collaboration with Lumière Cinema.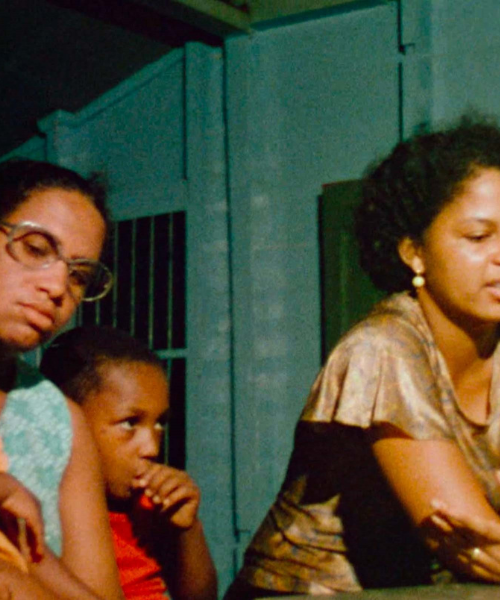 Date
Tuesday 7 November, 19:30
Entrance
Tickets: students €5 / others €10
Presale: lumiere.nl
About the speakers
Nadia Tilon and Kenneth Soeleman
Both former members of LOSON (Landelijk Overleg van Surinaamse Organisaties in Nederland)
Luna Hupperetz
IDFA program producer and curator
Also read
Studium Generale | Lecture Series
5 different speakers
 

Studium Generale | Human Rights Lecture
Prof. Antoine Buyse
Professor of human rights from a multidisciplinary perspective, director Netherlands Institute of Human Rights, Utrecht University

Studium Generale | TechLec
Dr. ir. Wieger Wamelink
Ecologist and exobiologist, Wageningen University & Research