Multi-million investment jump-starts ambitious Dutch mobility programme
Two large consortia of Dutch companies and knowledge institutes in the mobility and transport sector will receive 47 million euros in government funding to realize breakthroughs in electrification and hydrogen applications in automotive, maritime and air transport. That is what the Ministry of Economic Affairs and Climate announced on November 29th. By working together, the parties involved want to make the Netherlands a frontrunner in green and clean mobility. Together they contribute over 26 million euros. 
In two innovation programs for the automotive, maritime and aviation sector dozens of public and private parties collaborate cross-sectorally under the name Green Transport Delta.  Large companies such as VDL Group, DAF Trucks NV, NXP Semiconductors, SMEs including Bosal, Heliox, Vialle Autogas Systems B.V., Circonica Circular Energy B.V. and startups such as ELEO | Modular Battery Solutions, LionVolt B.V. and DENS, work together with knowledge partners TNO, Eindhoven University of Technology and Maastricht University. 
Innovation projects part of long-term ambition
Both innovation projects are part of a long-term ambition to strengthen the mobility sector. In July 2020, RAI Automotive Industries NL, the Province of Noord-Brabant, the Municipality of Helmond, TNO, the Automotive Campus, BOM, Eindhoven University of Technology and Brainport Development signed an agreement in which they underlined the joint ambition. In the program, the strong automotive sector in the province of North-Brabant is programmatically connected with national partners. In terms of content, the national Automotive roadmap of the High Tech Systems and Materials top sector serves as a guideline for the next ten years. This sets out the ambitions for sustainability and greater safety in the Dutch automotive industry.
By joining forces programmatically, public and private partners are able to continuously take new follow-up steps to implement this roadmap. RAI Automotive Industry NL and Brainport Development are responsible for the multi-year program management, for which these R&D projects on electrification and hydrogen are also a building block.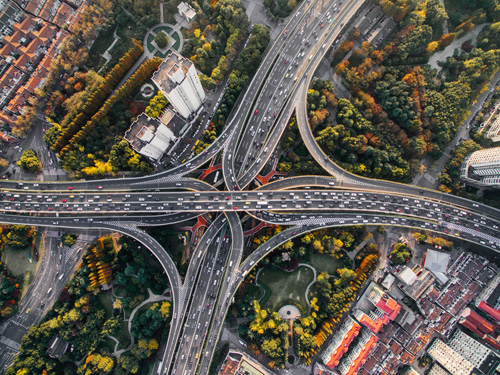 The Green Transport Delta consortium on electrification involves Prof. Mark Winands, Prof. Frank Thuijsman, Prof. Anna Wilbik and Dr. Matúš Mihalák (all Department of Data Science and Knowledge Engineering).
Important support in the transition towards sustainable mobility
Albie van Buel, managing director of RAI Automotive Industry NL, is proud that the efforts of all parties have been rewarded. "As an organisation, we have focused on a substantial R&D support package for the Automotive sector since the start of the Corona pandemic. It is great to see that these projects now receive the important support to enable further technological developments that make the necessary transition towards sustainable mobility possible."
Full speed ahead
Director of Brainport Development Paul van Nunen is pleased that the subsidies are granted by the Ministry. "The collaborating parties have great ambitions. The Netherlands wants to continue to play a leading role in the global transition towards a sustainable mobility system. By joining forces, we can make the Netherlands a frontrunner in green, smart mobility. The allocation of funding to these parts of the program is a great boost. We will continue with a lot of energy."
Source: Brainport Eindhoven
Also read
Prof. dr. ir. Gerard van Rooij will deliver his inaugural lecture titled "Out of Balance" on 02 June. With this lecture, he officially begins his tenure as professor of plasma chemistry at Maastricht University.

The programme, which will boost fundamental research in artificial intelligence through public-private collaborations, has a total budget of over 87 million euros. ROBUST will include 17 new labs across the Netherlands and recruit 170 new PhD candidates.

The aim of the Science Communication Incubator is to foster and support a group of researchers that bring science communication skills and knowledge into their teams.