The future of data in academia
From Apple's personal assistant Siri helping you out to Netflix recommending content for you, artificial intelligence and big-data technologies are increasingly affecting our daily lives. Is society prepared for the data revolution we are experiencing? And what will the data-filled world of the future look like? These questions are being explored on 26 January during Maastricht University's 42nd Dies Natalis. Keynote speakers Sally Wyatt and Michel Dumontier share their thoughts on data in academia.  

 
"Throughout the university, researchers love data and do all kind of interesting things with it", says Michel Dumontier, distinguished professor of Data Science. "Data science is practised in every department and faculty. And yet, even though we share these methods, we barely get to talk to one another." As head of the recently established Institute of Data Science, his mission is to build an interfaculty data-science community that fosters interaction between researchers from all disciplines. The Dies Natalis marked the official opening of the institute.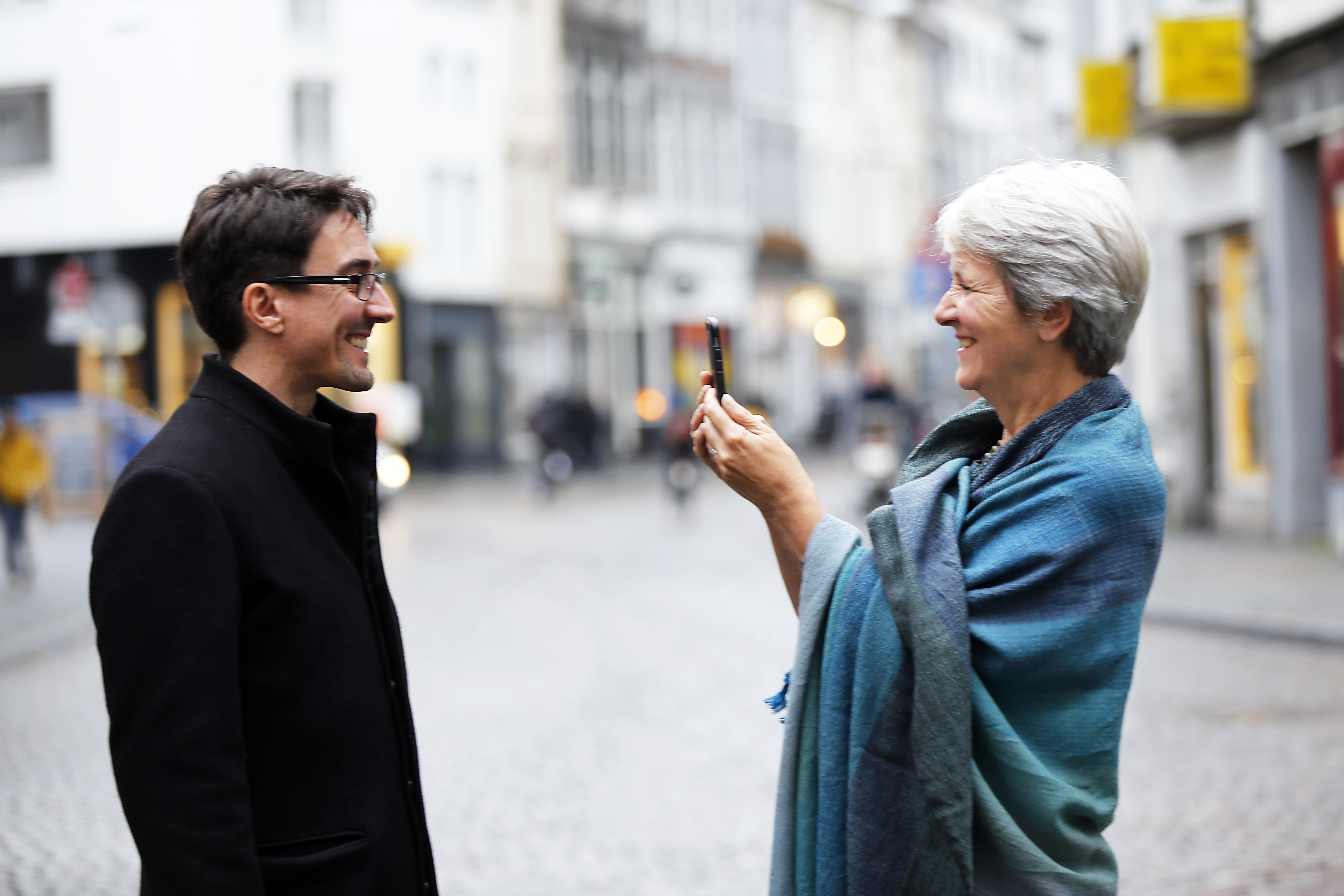 The event brought Dumontier together with Sally Wyatt, professor of Digital Cultures at the Faculty of Arts and Social Sciences. "Both of us were invited by the rector to give a keynote lecture, and then obviously you're going to say yes", she laughs. "Unlike Michel, I don't really work with big data on a daily basis, but I am interested in meta-questions surrounding collaboration and what counts as data. How do you get a historian and a computer scientist, who have very different ideas of data and method, to work together? Facilitating those kinds of collaborations is something that Michel and I – besides both being Canadian – share."
Reusable data
Central to building a data-science community, according to Dumontier, is the idea of FAIR data: Findable, Accessible, Interoperable and Reusable. "I haven't produced my own data in I can't remember how long", he says. "So in some sense my mission is to create infrastructure and training that allow researchers from all disciplines to do the same kinds of things that we do in the Institute of Data Science, and that motivates them to publish content in such a way that we can all reuse it. For me, success is that every group knows how to do these kinds of analyses; that it's just a common thing, like using your phone."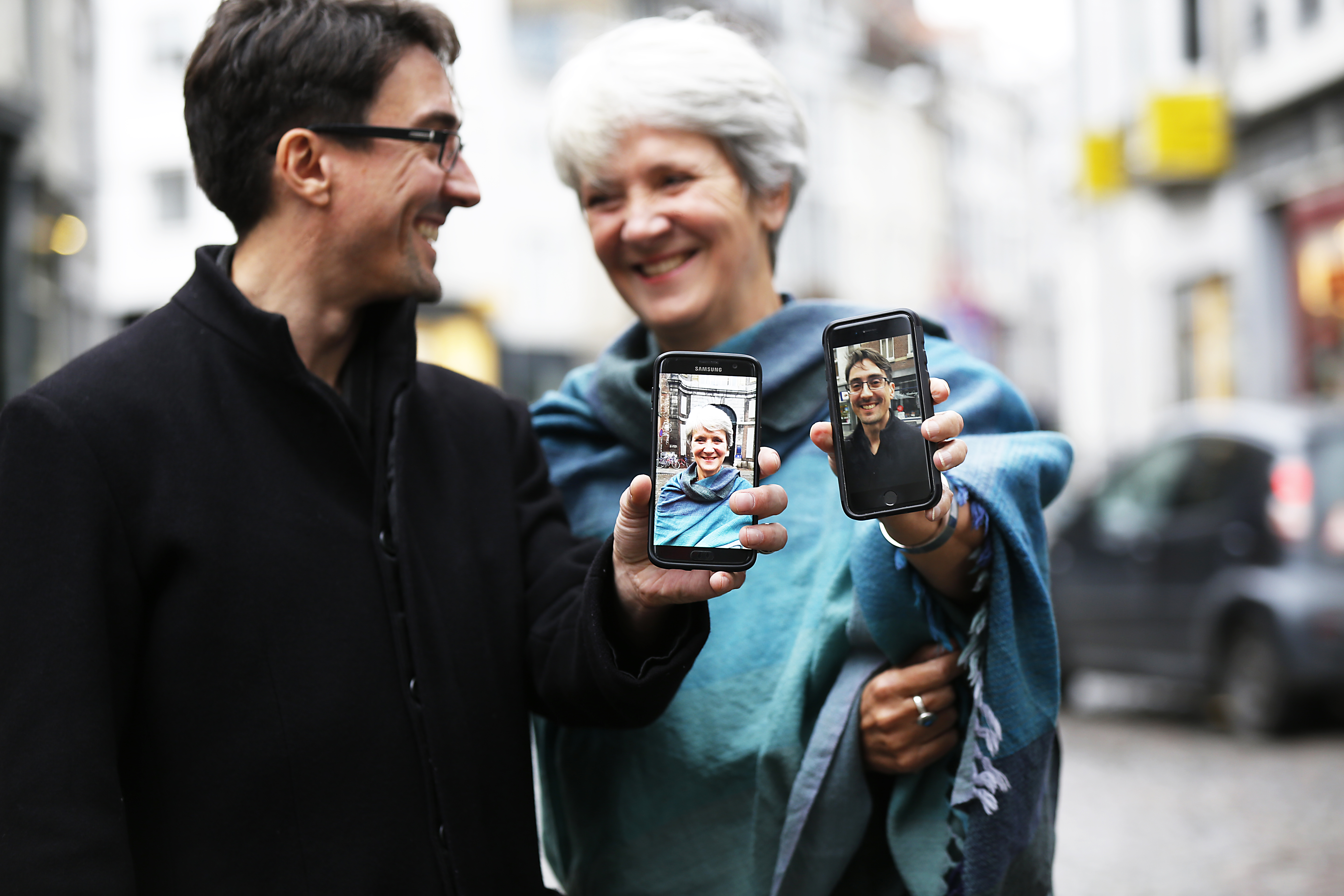 Wyatt understands Dumontier's enthusiasm and is persuaded by the principle – what's not to like about big, open, fair data? But she sees problems too. "Part of it is a lack of skills, as well as the fact that we work in a university system where looking after data, which is time-consuming, is not highly valued. Instead, researchers are judged on their next publication." She also points out the ethical issues involved in dealing with data from living people. The idea of informed consent, where an individual agrees to participate in a particular study, is not compatible with the reuse of data for different purposes.

So Dumontier emphasises the need for a holistic approach, where technology is always considered in a social, legal and ethical context. "What new dangers arise from collecting an ever-increasing amount of data? What social consequences might there be when these data are misused? I believe that as researchers we can have an important impact on the social, legal and ethical aspects of our science if we're at the forefront of developing policies in these areas."
Park benches
Back to the meta-perspective espoused by Wyatt, whose humanities background makes her well aware of the fact that not everything is digital. "There's this tendency at the moment to think, we've got so much data now, we can do whatever we want and answer all kinds of questions. But consider the big collections of cultural heritage in the Rijksmuseum or the Louvre – maybe 15 percent are digital. And that might have consequences for the kinds of questions that get asked. The thing is, we don't know what we don't know."

In  her Dies lecture, Wyatt emphasised the commonalities between digital technologies and … park benches. "We think park benches are perfectly neutral objects on the streets for people to sit on," she explains, "but take a closer look and you'll see that they look different and do different things. Some have armrests, for instance, which are there to prevent homeless people from lying down on them. The point is that everyday objects and machineries structure the way we live our lives to some extent. And that's true for park benches and for digital technologies."

 
Sally Wyatt (1959) studied economics at McGill University, Canada and Sussex University, England. In 1998 she received her PhD in science and technology studies from Maastricht University, where she is now professor of Digital Cultures. Until recently she was also programme leader of the e-Humanities Group of the Royal Netherlands Academy of Arts and Sciences (KNAW) and director of the Netherlands Graduate Research School for Science, Technology and Modern Culture (WTMC).

Michel Dumontier (1975) studied biochemistry at the University of Manitoba and received his PhD from the University of Toronto, both in Canada. He worked as a professor at Stanford University and Carleton University. In 2017, he was appointed distinguished professor of Data Science at Maastricht University, where he leads the new interfaculty Institute of Data Science. He is the scientific director of Bio2RDF, an open-source project to generate linked data for the life sciences.
Also read
The PhD research of Karlien Strijbosch focuses on Senegalese migrants who were forced to return home after a stay in Europe. Doing justice to such stories is no easy feat, especially when you come up against walls of silence, distrust and shame. Strijbosch and her supervisor Valentina Mazzucato...

After several rocky years, Maastricht University alum Lea Vink has found her feet in Vienna. Professionally, she is taking new steps at the crossroads of aviation and organisational psychology. And on a personal level, luck has smiled on her since her transition from man to woman.