Marvin Martens, MSc (M.T.L.J.)
PhD Candidate at the Department of Bioinformatics (BiGCaT), School of Nutrition and Translational Research in Metabolism, Faculty of Health, Medicine and Life Sciences.
In his current position as a PhD Candidate, Marvin works on the development, integration and using Adverse Outcome Pathways, a structured framework to represent mechanistic knowledge of toxicological processes relevant for risk assessment. He does this as part of the European H2020 projects of EU-ToxRisk and OpenRiskNet, and the Dutch project VHP4Safety. 
Topics of his research:
AOP development
Semantic web
Data and knowledge integration
Pathway analysis
Automated workflows
Service integration
Molecular AOPs
Completed the bachelor and master of Biomedical Sciences at Maastricht University, with a year Erasmus exchange for to Universite Pierre et Marie Curie (UPMC), Paris in the Developmental Biology master. The first internship was a six-month project in the Department of Toxicology at Maastricht University to elucidate the effect of cisplatin in lung cancer patients, using public genomics and transcriptomics data, as well as performing cell viability assays and PCR on cultured A549 cells. The other internship was an eight-month project in the Developmental Biology Laboratory at UPMC involving gene discovery in the Chicken genome using RNA-seq data targeted by a set of five transcription factors during limb development. From these, eight were selected for gene expression pattern analysis in chicken embryos using in situ hybridisation at multiple stages of development. Marvin finished his Masters in 2016 and joined the Department of Bioinformatics early 2017 to start his PhD.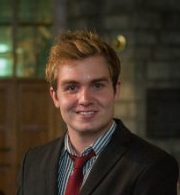 Marvin Martens, MSc (M.T.L.J.)
Bioinformatica
School of Nutr and Transl Res in Metab
Fac. Health, Medicine and Life Sciences