Eva Pilot (E.M.)
Eva Pilot is a researcher at the Department of International Health. She holds a Diploma degree in Geography from Cologne University. Currently Eva is contributing to the research on disease surveillance in India and China and she is in charge of coordinating the research and training activities with collaborating partners in China and India for the Department of International Health.

Further Eva is a visiting researcher at the Center of Health and Environment at the Institute of Geographic Sciences and Natural Resources Research of the Chinese Academy of Sciences in Beijing, China. Eva has studied Geography (focus: Health Geography) Urban Planning, Ethnology and Economics. Her research interests cover: health geography, health monitoring, syndromic surveillance, environment and health and health system research. Her regional focus lies for the last decade on India and recently on China.

Following an internship at WHO South East Asia Regional Office in Delhi she has been involved in research focusing on disease surveillance in Asia. Since 2008 she was the coordinating project officer for the German partner (GEOMED Research) in the System for Early-warning based on Emergency Data (SEED) project. This project focused on the use of routine data from the emergency medical services of GVK Emergency Management Research Institute for health monitoring and syndromic surveillance in India.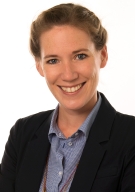 Eva Pilot (E.M.)
Metamedica
School CAPHRI, Care & Publ Health Res In
Fac. Health, Medicine and Life Sciences