Nieuw boek: 'Gezonde stad'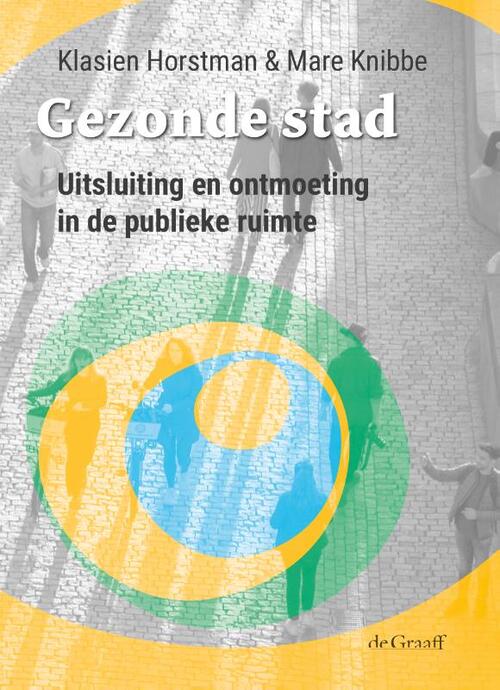 Vanaf 7 oktober is het boek 'Gezonde Stad: Uitsluiting en ontmoeting in de publieke ruimte' van Klasien Hortsman en Mare Knibbe verkrijgbaar in de boekhandel.
Over de inhoud: 
De gezonde stad is in opmars. Volgens politici en professionals kan gezonde-stedenbeleid helpen om gezondheidsverschillen tussen mensen te verminderen. Maar wat is een gezonde omgeving eigenlijk, hoe komt kennis over de gezonde stad tot stand en welke kennis telt?
Dit boek introduceert een verrassend perspectief op de Gezonde Stad. Klasien Horstman en Mare Knibbe analyseren de publieke ruimte als een vehikel voor ontmoeting, veerkracht, veiligheid en gezondheid. Tegenover kwantitatieve indicatoren voor een gezonde stad stellen zij ervaringen van mensen die in de stad maar weinig aan het woord komen.
Wat kunnen we leren van deze verhalen over de dynamiek van ongelijkheid in de publieke ruimte? Welke kansen biedt de stad op ontmoeting, uitsluiting en veerkracht?
Also read
For 40 years already, Annemie Mordant has been convinced that academic and support staff are stronger together. Until her retirement, as the head of MEMIC (the centre for research data management), she dedicated herself to optimally facilitating collaboration between academic and support staff. "We...

Annually, the European Respiratory Society (ERS) honors highly regarded senior scientists who have made significant contributions to the respiratory field. During the 2023 ERS International Congress in Milan (Italy), the ERS presented the ERS Lifetime Achievement Award 2023 to Martijn Spruit.

The bachelor's programme in Medicine at Maastricht University is undergoing a major overhaul. Not only will its curriculum be brought into line with the latest societal and medical developments, but its teaching method will also change. The students who started the English track of the Bachelor of...