Doctoral Regulations 2020
  Doctoral Regulations 2023
* Doctoral Candidates that start from 1 February 2023 onwards fall under the new regulations. Please note that for FHML the 'old' Doctoral Regulations still apply. From 1 January 2024 the new Doctoral Regulations will apply.
Guide to the public defence of your thesis
The degree ceremony means the public defense of your thesis. To help you prepare for it we provide you with the information below. You find the a step by step guide, answers to to most frequently asked questions, an agenda with upcoming online defenses and contact information.
A PhD Defence ceremony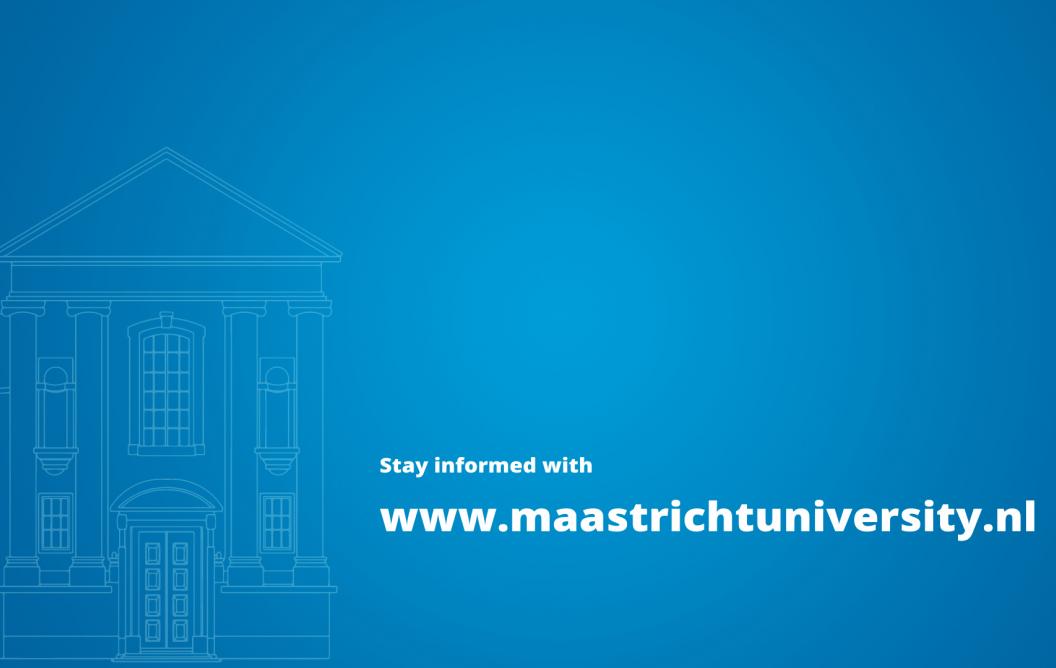 A PhD Defence ceremony is a formal occasion with strict protocols governing each person's role, responsibility, and even the language used. It all works a bit like a trial, hence the term 'PhD defence'. The ceremony begins with the gathering of the degree committee members headed by the pro-rector. The pro-rector chairs the ceremony and ensures that protocol is followed.
The defence side consists of the candidate's supervisor and co-supervisor. They are there for the PhD candidate, having supervised his or her work and approved their request for an official PhD Defence. On the other side of the committee are experts in the candidate's field of research. It is their job to act as sceptics, asking the candidate questions and judging his or her readiness to be awarded a PhD.
The ceremony itself is structured as follows. The candidate gives a 15-minute presentation, after which the opposition has 45 minutes to question the candidate. Afterwards the degree committee members withdraw for a confidential assessment of the Defence.
Upcoming PhD defenses
"Essays on univariate and multivariate noncausal processes"

"Modeling material flows through plastic recycling chains"

"Quality of life, health, and social needs of slum-dwelling older adults in Ghana"
More event items
Selected past PhD defenses
Frequently Asked Questions
In what format do I need to prepare my powerpoint presentation?
Can I reserve a parking slot on location?
Do I need to put my presentation on a USB stick?
How many people can I bring to my public Phd defense?
Some of the services available to you may depend on whether:
 
If you are unsure of whether or not you are considered an employee, please see the descriptions on the PhD overview page or contact your supervisor. 
Support for employees
Support for non-employees