Mareike Smolka (M.H.)
Mareike Smolka is a PhD student at the Faculty of Arts and Social Sciences (FASoS) and an editorial assistant of the Journal of Responsible Innovation (JRI).
Her PhD project in Science & Technology Studies investigates how ethics and different conceptions of responsible research and innovation are enacted and negotiated in the neuroscientific study of contemplative practices. For this project, Mareike was awarded with scholarships from the German Academic Scholarship Foundation (Studienstiftung des Deutschen Volkes) and the Centre for Cultural Reseach Lübeck (Zentrum für Kulturwissenschaftliche Forschung der Universität zu Lübeck, ZKFL). She is supervised by Prof. Dr. Cyrus Mody (FASoS), Prof. Dr. Cornelius Borck (ZKFL), and Dr. Darian Meacham (FASoS).
In 2020, Mareike received the Mind & Life Europe Francisco J. Varela award for her project "Tracing collaborative reflection moment-to-moment: Bringing Science & Technology Studies to contemplative science and vice versa" which is an addendum to her PhD research. Together with Dr. Erik Fisher from Arizona State University she investigates the micro-dynamics of collaborative reflection in the contemplative science community. Their research was further supported by a Fulbright scholarship, which enabled Mareike to spend four months at the School for the Future of Innovation in Society at Arizona State University in 2022. 
Mareike is a member of the Science, Technology & Society Studies research group at Maastricht University and affiliated to the Institute for the History of Medicine and Science Studies from the University of Lübeck (Institut für Medizingeschichte und Wissenschaftsforschung der Universität zu Lübeck). She spent several research stays abroad including the Leibniz Center for Literary and Cultural Research Berlin (DE), the biomedical research institute Cyceron (FR), and the Interacting Minds Centre at Aarhus University (DK). 
Engaged Ethnography, Conference Ethnography, Socio-Technical Integration Research, Responsible Research and Innovation, Ethics in Neuroscientific Research on Meditation (Contemplative Science), Sociology of Emotions
Mareike Smolka completed her MSc in Cultures of Arts, Science and Technology Research at the Faculty of Arts and Social Sciences (FASoS) of Maastricht University in July 2017. She obtained her BA at University College Maastricht (UCM) with a major in philosophy and sociology. During her studies, she spent a year abroad at Chengdu University in the Sichuan Province (CN) and an exchange semester at the Pontificia Universidad Católica de Chile in Santiago de Chile (CL). She is fluent in English, German, and French, but also speaks Spanish and Dutch at an intermediate level.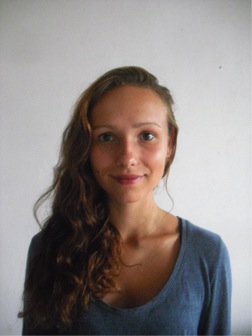 Mareike Smolka (M.H.)
Faculty of Arts and Social Sciences (FASoS)