Mareike Smolka (M.H.)
Mareike's PhD project is an ethnographic study of different actors' conceptions of 'responsibility' and ethical reflections in neuroscientific meditation research. She inserts herself as a participant in various sites: a large-scale neuroscientific clinical trial, the Silver Santé Study, where she engages with neuroscientists, study participants, meditation teachers, and other stakeholders; conferences on contemplative science and mindfulness research to explore evolutions and trends in this research field; and a religious studies scholarly community to follow controversial discussions on the relation between religious studies and the neurosciences. Last but not least, she turns the ethnographic gaze towards her own meditation practice so as to become reflexive about her values and belief system.
PhD project: "The Meditating Brain in Context: An Exploration of Ethics in Action in Neuroscientific Meditation Research"
Mind & Life Europe Francisco J. Varela Award Research: "Tracing collaborative reflection moment-to-moment: Bringing Science & Technology Studies to contemplative science and vice versa"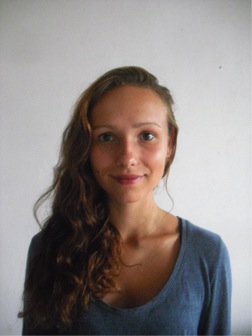 Mareike Smolka (M.H.)
Faculty of Arts and Social Sciences (FASoS)