Will you be there too?
UM Star Lectures
Throughout the year, the university offers its alumni a wide range of lectures, workshops and informal gatherings. The UM Star Lectures are intended as a way of facilitating its alumni by bringing the university to them. Our aim is to provide an opportunity to meet us and each other in an informal setting.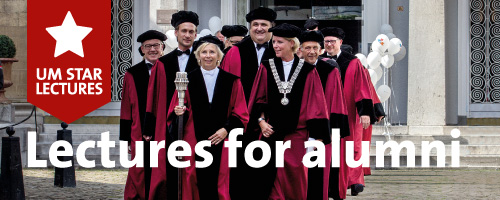 We welcomed thousands of alumni to this event during the past years. It has already become a tradition for many of them to gather on this day and reconnect with each other as well as their university.
New dates and lectures will follow soon.
Keep an eye on your mailbox as well as our website for the latest updates.