Join the Law & Tech Lab as a summer research intern!
Are you interested in interdisciplinary research at the intersection of law and technology? Then apply to the summer internship program 2024 of the Law & Tech Lab!
Are you interested in academic research? Would you like to gain first-hand experience on what it means to work on research articles, events, and policy briefs? Then apply to the Law & Tech Lab Internship Program! 
What we offer
Hands-on research at the intersection of law & technology: Technology is changing the way we analyze the law, apply rules, and even draft new regulations. This internship gives you a unique insight into how technology is changing all legal professions and empowers you to leverage technology in your legal studies and future professions.
Mentoring activities and supportive network: During your internship, you will work closely with researchers at the Law & Tech Lab and become part of a vibrant community of peers interested in understanding how technology is and can shape law and policy making. This community will enrich your academic studies and support you in your future endeavors (e.g., through thesis supervision, reference letters, and network). 
What we are looking for
We are looking for motivated students with an interest in law and technology (and ideally a background in either law, data science, or political science). A successful candidate is interested in academic research and fluent in English and is able to be at the Law and Tech Lab in person during the time of the internship.
Application
Applications for 2024 summer interns will open in December. 
Testimonials
'I really enjoyed participating in the Law and Tech internship! From the project to the people, it was academically and personally an enriching experience.'
- Kimmy Shah
''This internship at the Law & Tech Lab has provided me with a great window of opportunity to immerse myself in interdisciplinary research. Lab's emphasis on the intersection of cutting edge applications of data science and the black letter of the law has broadened and solidified my understanding of what can be achieved in academia.''
- Cem Erbay
"The internship gives students a practical look into current legal problems and innovatory solutions, while providing valuable experience in research methodology and planning."
- Otso Karttunen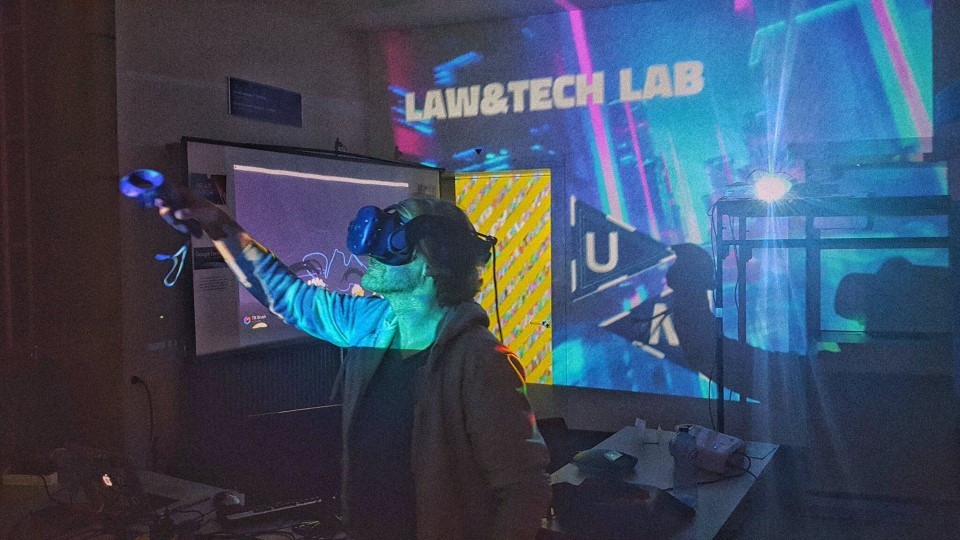 For questions
Please reach out to Mindy Nunez Duffourc
mindy.duffourc@maastrichtuniversity.nl
Also read
We are pleased to announce the AppChallenge@UM team as the winner of the Lean & Agile Award for 2023!"

Manon's academic path led her to work on prevention and well-being at the workplace. A place where we spend most of our time. The master's programme Occupational Health and Sustainable Work (OHSW) uncovered the interventions that companies and policymakers need to keep work sustainable. Her job as a...

On 30 November 2023, the Globalization and Law Network had the pleasure to host Prof. Klabbers, who presented his paper entitled 'The Business of International Organizations', which is related to the PRIVIGO project sponsored by the European Research Council.