Conference
ICON-S BENELUX Chapter Inaugural Conference
Crises, Challenges, and the Future of Public Law

 

The newly founded ICON-S Benelux Chapter will organize its Inaugural Conference on 26-27 October 2023. The conference will take place in Maastricht (NL), hosted by Maastricht University - Faculty of Law, with a fully in-person program of panels and keynote sessions. The overarching theme of the conference is Crises, Challenges, and the Future of Public Law.
Conference Theme
In recent years, crises seem to have been succeeding at a rapid pace globally, as well as in Belgium, the Netherlands, and Luxemburg: the financial and migration crises, the COVID-19 pandemic, climate change, and the Russian invasion of Ukraine, are just some examples of recent events that have had profound and tragic consequences for our societies. At the same time, new challenges have also emerged for European and national public law, such as those raised by the increasing digitalization of all branches of human activities. These crises and challenges have put pressure on the institutional arrangements of public governance in different ways.
For example, in Belgium, debates rage as to whether Belgian complex federal arrangements are fit for tackling crises such as a pandemic or the challenge of climate change,  and as to what should be the respective roles of Parliament and the executive in these contexts. The role of judges and their legitimacy in making decisions with substantial policy consequences are also increasingly debated, as reflected in the discussions around the role of the Belgian Constitutional Court in the protection of socio-economic rights.
A similar trend can be observed in the Netherlands. The COVID-19 crisis exposed compelling constitutional tensions in the Netherlands. The Dutch response to the pandemic provoked debates on the legitimacy of decentralized emergency regulations, the parliamentary oversight and judicial control over the measures adopted by the Dutch government, and the prominent role of public health experts in shaping COVID-19 policies. The ongoing nitrogen debate in the Netherlands also poses complex issues from a public law perspective. In 2019, the Council of State declared that the Dutch nitrogen policy was not in line with the Habitats Directive. Since then, there is a heated discussion not only on the concrete strategies to reduce nitrogen emissions but also on the constitutional challenges which may prevent the Netherlands from effectively tackling this urgent problem.
In Luxembourg, the period coincides with the adoption of a new constitution after 175 years and many amendments of the old one being replaced. Will it prove capable of weathering the new storm?
For all topics, the EU dimension cannot be ignored. In the Benelux approach, European multi-level systems play a vital role in framing the legal responses. Likewise, international institutions have also been put in the spotlight. As our crises and challenges extend beyond national borders, questions have emerged on whether international organizations or the European Union are doing enough (or perhaps too much) in providing solutions to pressing societal issues. The crises and challenges that our societies face have, in sum, called attention to the role of public law and its actors in today's world: what does public law stand for in the face of these crises and challenges? Which are the global and local institutions emerging and disappearing? How are these crises changing or challenging the role of public law? Conversely, should the role of public law be rethought and reshaped for it to be able to tackle these challenges?
Reflecting on these issues and approaches, our plenary sessions will be organized around two main topics: balancing of rights and obligations in the pandemic and post-pandemic era and legislative and judicial responses to climate change. The conference theme also invites (re‑)consideration of a variety of other topics and approaches that are of ongoing and widespread interest in public law, including but not limited to questions of constitutional identities and pluralism, alternative approaches to rights protection, comparative constitutional law and institutional design, and political versus legal constitutionalism, among others. All these will be discussed in parallel panel sessions.
Keynote speakers will include
Prof. Carole Billet (Hasselt University)

Dr. Kathalijne Buitenweg (Raad van State)
Programme
Download the PDF version of the final programme here.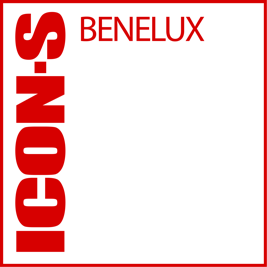 Contact for questions: 
law-icons@maastrichtuniversity.nl 
Contact for registrations:
chantal.meertens@maastrichtuniversity.nl

Inaugural Conference Organizing Committee:
Leticia Díez Sánchez, Mariolina Eliantonio, Valentina Golunova, Franco Peirone, Emmanuel Slautsky and Marijn Van der Sluis.
This event is funded by:
SWOL, ICON-S, NautaDutilh, Globalization & Law, and Maastricht University 
DAY 1: OCTOBER 26
10:00-12:15

REGISTRATION
ROOM: Lenculenhal

10:30-12:00

YOUNG SCHOLARS RESEARCH FORUM
EVENT "Publishing Pathways for Young Public Law Scholars: A Roundtable Forum"

 

Caroline Buts (Vrije Universiteit Brussel)


 

Paul Dermine (Université Libre de Bruxelles)


 

Eva Van Vugt (Utrecht University)


 

Salvatore Nicolosi (Utrecht University)

ROOM: Statenzaal

12:15

OPENING CEREMOMY
INSTITUTIONAL GREETINGS
Jan Smits, Dean of the Faculty of Law (Maastricht University)
Mariolina Eliantonio (Maastricht University) and Emmanuel Slautsky (Université Libre de Bruxelles), ICON-S Benelux Chapter Co-Chairs

ROOM: Statenzaal

12:30-14:00

KEYNOTE SESSION I 
KEYNOTE "Our Responsibility for the Privacy of Future Generations"

Speaker: Kathalijne Buitenweg (Raad van State)
Discussant: Elise Muir (Katholieke Universiteit Leuven)

ROOM: Statenzaal

14:00-14:30

COFFEE BREAK
ROOM: Lenculenhal

14:30-16:00

PANEL SESSION I

PANEL #1: THE CHALLENGES OF RULE-MAKING IN THE EU

CHAIR: Ton van der Brink
ROOM: B0.006
AUTHOR(S):
 Vincent Delhomme, "Managing uncertainty and diversity: the challenges of EU rule-making in the field of lifestyle health promotion"
 Zlatina Georgieva, "Interactions through Soft Law in the EU Multi-level Space – the Cases of Competition Enforcement and Telecommunications Regulation"
 Salvatore Nicolosi, "European Union Emergency Law: The Contours of a New Field of Study"
 Esther van Schagen, "The use of evidence by the European Parliament. The case of online marketplaces in the Digital Services Act"
 Ton van den Brink, "Balancing Unity and Diversity by the EU legislature. Strategies, Limitations and Outlook"

PANEL #2: AUTOMATION, VULNERABILITY AND HUMAN RIGHTS

CHAIR: Johan Wolswinkel
ROOM: B0.113
AUTHOR(S):
 Johan Wolswinkel, "Case-inclusive transparency for a Digital and Open Government (CITaDOG)"
 Annelieke Mooij and Dalia Palombo, "Human Rights in the Metaverse"
 Malou Beck and Sofia Ranchordás, "Automation of Public Services and Typologies of Vulnerability"
 Bahija Aarrass, "A crisis of the institutions of the rule of law? The role of digitalization in discriminatory treatment in the Dutch Child Care Benefit Scandal"

PANEL #3: THE JUST TRANSITION AND ENERGY JUSTICE (I)

CHAIR: Leonie Reins
ROOM: D0.225
AUTHOR(S):
 Laura Kaschny, "The Role of National Regulatory Authorities in a Just Energy Transition"
Theodoros Iliopoulos and Iris Patsari, "Curbing the Costs of the Attainment of the Green Energy Transition in Times of an Energy Price Crisis"
 Pim Jansen, "Balancing competition and collaboration in the renewable energy sector to promote energy justice"

PANEL #4: MONETIZING INFLUENCE ON SOCIAL MEDIA: BETWEEN POLITICAL AND COMMERCIAL SPEECH

CHAIR: Catalina Goanta
ROOM: C0.302
AUTHOR(S):
 Bram Duivenvoorde, "What can we learn from Dutch advertising self-regulation?"
 Thijs Kelder, "What is the European consumer protection regime applicable to commercial and political speech?"
 Janneke Gerards, "What is the European fundamental rights regime applicable to political and commercial speech?"
 Jacob van de Kerkhof, "What is the role of recent European regulatory developments such as the Digital Services Act?"

PANEL #5: PUBLIC LAW′S INTERACTION WITH ECONOMIC POLICY CONSIDERATIONS

CHAIR: Joana Mendes
ROOM: B0.115
AUTHOR(S):
 Sümeyye Elif Biber, "Digital Constitutionalism through the Lens of 'Law and Political Economy'"
 Michel Erpelding, "Treaty-based Economic Rights and the Economic 'Constitution' of Internationalized Territories Between WWI and Decolonisation"
 Pavlina Hubkova, "The strategic use of soft regulation in the field of finance and banking and economic policy considerations behind"
 Nikolas Vagdoutis, "The interaction between monetary and fiscal policy in the EU economic constitution"

PANEL #6: CONSTITUTIONALISM AND THE ROLE OF JUDGES IN TIMES OF CLIMATE TRANSITION

CHAIR: Aube Wirtgen and Eleni De Becker
DISCUSSANT: Gijsbert Vonk
ROOM: D0.227
AUTHOR(S):
 Jerfi Uzman and Laurien Nijenhuis, "Antipolycentric minimalism in climate change litigation: the case for a transnationally inclusive approach"
 Eleni De Becker, "The role of fundamental social rights in a climate transition policies"
 Aube Wirtgen, "Separation of powers versus the right to an effective remedy"

PANEL #7: INTEGRATIONAL CHALLENGES LEADING TO CONSTITUTIONAL CHANGE

CHAIR: Patricia Popelier
DISCUSSANT: Cedric Jenart
ROOM: B0.118
AUTHOR(S):
 Lidia Bonifati, "The European Union as a Driver of Constitutional Change in Bosnia-Herzegovina and Northern Ireland: Past and Present Challenges"
 Jakob Frateur, "Political trust in multi-tiered systems in times of crisis"
 Alberto Nicòtina, "Subnational constitutional strategies in the EU: the role of EU regions in multi-tiered systems"

PANEL #8: NEW VOICES ON THE LIMITS OF THE LAW TO STOP DEMOCRATIC & RULE OF LAW BACKSLIDING IN THE EUROPEAN UNION

CHAIR: Catherine Van de Heyning
DISCUSSANT: Matteo Bonelli
ROOM: C0.311B
AUTHOR(S):
 Michiel Luinig, "Trojan horse discourse: the use and abuse of European constitutionalism"
 Aleksandra Kubińska, "Societal actors in hybrid regimes – position and role in the political transition"
 Serena Menzione, "The meaning of Article 19(1) §2 TEU for a normative role of EU values: Addressing challenges to the EU constitutional order"

16:00-16:30

COFFEE BREAK
ROOM: Lenculenhal

16:30-18:00

PANEL SESSION II

PANEL #9: VULNERABILITY AND ECONOMIC INCLUSION

CHAIR: Johan Wolswinkel
ROOM: B0.115
AUTHOR(S):
 Annelieke Mooij, "Digital Euro and financial exclusion"
 Ane Aranguiz, "Digitalization as a facilitator or obstacle to access employment and social security?"
 Emily Sipiorski, "Labour and International Economic Law: a Law and Literature Analysis"

PANEL #10: CONSTITUTIONAL LAW AND TIME CONSTRAINTS

CHAIR: Franco Peirone
ROOM: B0.006
AUTHOR(S):
 Franco Peirone, "Mobile Temporal Forms in Public Law Adjudications"
 Emmanuel Slautsky, "Institutions and Climate Change. Mitigating Short-termist attitudes of governments towards climate change"
 Marijn van der Sluis, "Does climate change require constitutional change?"

PANEL #11: NUDGES AND THEIR CONSEQUENCES: A LEGAL PERSPECTIVE

CHAIR: Eva van Vugt
DISCUSSANT: Sofia Ranchordás
ROOM: B0.113
AUTHOR(S):
 Viktorija Morozovaite, "The Future of Anticompetitive Self-preferencing: Analysis of Hypernudging by Voice Assistants under Article 102 TFEU"
 Emmanuel Slautsky, "Flies in Urinals, Smileys on Electricity Bills, and Organ Donation Defaults: On the Varying Legal Implications of Public Nudges"
 Charlotte van Oirsouw, "A Nudge Towards a More Sustainable Home: A Case Study of the Emmen Energy Wallet"

PANEL #12: DEFENDING CONSTITUTIONAL DEMOCRACY: MILITANT DEMOCRACY, INFORMAL NORMS AND STRATEGIC LITIGATION

CHAIR: Jerfi Uzman
ROOM: B0.118
AUTHOR(S):
 Nik de Boer and Ursus Eijkelenberg, "Safeguarding the Informal Foundations of Democracy"
 Pola Cebulak, "Self-reflection on involvement of EU lawyers in defending the rule of law in the European Union"
 Ronald Tinnevelt, "Militant Democracy and Militant Constitutionalism'"

PANEL #13: GOVERNING STATES AND MARKETS

CHAIR: Paul Dermine
ROOM: C0.302
AUTHOR(S):
 Paul Dermine, "Governance through funding, planification and EU law"
 Bob Roth, "Planning a Single Market: The Constitutional Legality of a Spatial Fix"
 Viktoria Baumgartl, "Solidarity in crisis – the implications of crisis situations on EU primary law provisions"

PANEL #14: THE CROSS-BORDER DIMENSION OF GOVERNANCE CRISES AND CHALLENGES

CHAIR: Pim Mertens
ROOM: B0.013
AUTHOR(S):
 Pim Mertens, "The freedom of movement in times of COVID-19: assessing cross-border mobility in border regions"
 Martin Unfried, "Cross-border management in multi-level governance"
 Steven Van Garsse and Loth Van der Auwermeulen, "Cross-border interlocal cooperation to meet cross-border challenges: why the Benelux legal framework could be an important driving force for cross-border cooperation within the European context"

PANEL #15: POWER, KNOWLEDGE AND EU LAW

CHAIR: Marta Morvillo
ROOM: C0.311B
AUTHOR(S):
 Olga Ceran, "Academic freedom amid the rule of law crisis: Article 13 CFR and the nature of EU intervention"
 Maciej Krogel, "Constitutional scholars designing solutions to the rule of law crisis: the question of accountability"
 Marta Morvillo, "The place of expertise in EU separation of powers"
 Stefan Salomon, "Justice as non-domination: asylum seekers and mobility in EU law"

PANEL #16: THE JUST TRANSITION AND ENERGY JUSTICE (II)

CHAIR: Leonie Reins
ROOM: D0.225
AUTHOR(S):
 Matteo Fermeglia, "Attaining a just energy transition in the European Union: A matter of solidarity?"
 Leonie Reins, "The Legal Implementation of Distributive and Procedural Justice Considerations for a Just Transition"
 Marie Beudels, "Energy communities as a driver for citizens' participation to the energy transition?"

PANEL #17: DIGITALIZATION OF THE PUBLIC SECTOR AND DIGITAL EXCLUSION

CHAIR: Mariana Gkliati
ROOM: D0.227
AUTHOR(S):

Anne Spijkstra, Rethinking Administrative Adjudication in the Digital Administrative State

Aviva de Groot, The law of, for, and against the Administration: can we make the human right to explanation work for the anti-oppression function of Dutch Administrative Law?

Mariana Gkliati, In Search for Secure and Fair Processing in EU Digital Migration Governance

Sunimal Mendis, Democratic discourse in the digital public sphere: Re-imagining copyright enforcement on online social media platforms

Tobias Arnoldussen, Rise of the Climate State

18:00-19:00
Social drinks
Room: Lenculenhal
DAY 2: OCTOBER 27
9:30-11:00

PANEL SESSION III

PANEL #18: LEGAL INSTRUMENTS TO (DE)RATIONALIZE POLICYMAKING: OPPORTUNITIES AND LIMITS

CHAIR/DISCUSSANT: Patricia Popelier
ROOM: B0.118
AUTHOR(S):
 Camille Lanssens, "Two decades of regulatory impact assessments in Belgium: mapping and explaining the implementation record"
 Norman Vander Putten, "Quantitative mainstreaming as a transformational tool? Hopes and limits of two mainstreaming instruments in Belgium"
 Sophie Mercier, "Gender mainstreaming: an opportunity or a threat to equality?"

PANEL #19: CONSTITUTIONAL DEVELOPMENTS IN THE AFTERMATH OF THE COVID-19 PANDEMIC

CHAIR: Jacob van de Kerkhof
ROOM: D0.227
AUTHOR(S):
Jacob van de Kerkhof, "Constitutional Aspects of Trusted Flaggers in Content Moderation during the COVID-19 Pandemic in the Netherlands"
 Anmol Gulecha, "Did Courts do it Better? How Courts Galvanised Executive Action in Response to the COVID-19 Crisis"
 Marcelo Dias Ponte, "The income transfer programs of the Brazilian federal government in the period of Covid 19: the before, during and after"

PANEL #20: BALANCING RIGHTS AND DUTIES IN CLIMATE CHANGE POLICIES

CHAIR: Harriet Ní Chinnéide
ROOM: D0.225
AUTHOR(S):
 Collins C. Ajibo, "EU-African Union Initiative on Climate Change Adaptation in Africa: Fixing Embedded Faultlines"
 Bethany Houghton, "Rights of Nature as a Solution to Climate Catastrophe? Mapping Empirical Perspectives of the Use of Rights for Climate Change Responsibility"
 Harriet Ní Chinnéide and Ignatius Nugraha, "Procedural Turn, the Right to Property and Climate Change Expropriation"

PANEL #21: NEW INSIGHTS INTO THE RELATIONSHIP BETWEEN COURTS AND THE LEGISLATURE (DUTCH)

CHAIR: Janneke Gerards
ROOM: B0.006
AUTHOR(S):
 Niels Graaf, "Will Dutch Courts Speak German? On The (Possible) Birth of Dutch Constitutional Review And Its Impact On The Eu-friendliness Of The Dutch Legal Order"
 Laurien Nijenhuis, "The Role Of The Courts In Times Of Crisis"
 Wendy Yan, "'Judicial Feedback' As A Lens For Studying The Relationship Between The Judiciary And The Legislature"

PANEL #22: TRUST AND DISTRUST IN GOVERNMENT IN A MULTILAYERED GOVERNANCE SETTING

CHAIR: Mathieu Leloup
ROOM: B0.115
AUTHOR(S):
 Mathieu Leloup, "The crisis of mutual trust in the EU: towards an age of mutual distrust?"
 Ingrid Leijten, "Trustworthy governments and fundamental rights practice"
 Gerhard van der Schyff, "Deconstitutionalising Constitutional Review in the Netherlands?"
 Maaike Geuens, "Citizen-driven policy: the way forward?"

PANEL #23: PROTECTING CONSTITUTIONAL ESSENTIALS IN TIMES OF CRISIS: THE CASE OF BELGIUM

CHAIR: Arvid Rochtus
ROOM: C0.302
AUTHOR(S):
 Arvid Rochtus, "The resilience of the Belgian Constitution in times of crises. A critical analysis of the suspension clause of article 187"
 Karel Reybrouck, "The inevitable decline of dual federalism. Can the coordinated pandemic response inspire a reform of Belgium's climate governance?"
 Christophe Maes and Ronald Van Crombrugge, "Corona, constitution and constitutional identity: The (potential) impact of a European legal concept in the domestic Belgian legal order"
 Steven Verbeyst, "The growing role of the constitutional principle of equality and non-discrimination in administrative decision-making: towards a theory of scarce governmental rights"
 Michelle Meulebrouck, "Evolution of Administrative law: the Rise, the Crisis and the Future of a (more) "Responsible Citizen"- Approach in Administrative Procedures"

PANEL #24: PUBLIC PARTICIPATION IN ENVIRONMENTAL POLICIES

CHAIR: Chiara Armeni
ROOM: C0.311B
AUTHOR(S):
 Marie Beudels, "Energy communities as a driver for citizens' participation in the energy transition?"
 Chiara Armeni, "Emergency framings and democratic participation in the climate crisis: the EU approach"
 Justine Richelle, "Public participation in environmental matters in times of emergency: double standards?"

PANEL #25: DECOUPLING AND RECOUPLING THE "TWIN" TRANSITIONS: DIFFERENT PERSPECTIVES OF AN ONGOING DIALOGUE

CHAIR: Edoardo Chiti
DISCUSSANTS: Michael Faure, Oles Andriychuk
ROOM: B0.013
AUTHOR(S):
 Emanuele Fazio, "Sustainable data-driven economy: a shift towards polycentric competition law"
 Emmalucia Virardi, "Towards a digitalised and green energy system"
 Beatrice Baldini, "Smart Cities at the crossroad of the "twin" transitions"

PANEL #26: EU LAW AND THE CITY (I)

CHAIR: Carlo Colombo
ROOM: B0.113
AUTHOR(S):
 Marie DeCock, "Cities collaborating: current challenges from a European and comparative law perspective"
 Giacomo Tagiuri, "EU Law and Retailing in the City"
 Carlo Colombo, "How EU law affects the transition towards sustainable urban mobility"

11:00-11:30

COFFEE BREAK
ROOM: Lenculenhal

11:30-13:00

KEYNOTE SESSION II

KEYNOTE "The Belgian climate case: a case with a view"

Speaker: Carole Billiet (Hasselt University)
Discussant: Phillip Paiement (Tilburg University)

ROOM: Statenzaal

13:00-13:15

CLOSING REMARKS

Franco Peirone (Maastricht University) ICON-S Benelux Chapter Manager

ROOM: Statenzaal

13:15-14:30

CONFERENCE LUNCH

ROOM: Lenculenhal

14:30-16:30

PANEL SESSION IV

PANEL #27: THE EUROPEAN MULTI-TIERED SYSTEM OF RIGHTS PROTECTION

CHAIR: Mateus Correia de Carvalho
ROOM: C0.302
AUTHOR(S):
 Eleonora di Franco and Mateus Correia de Carvalho, "Revisiting Mutual Trust a Decade After Opinion 2/13: One Step Closer to Fundamental Rights-Based Lawful Distrust?"
 Jonas Bornemann, "Constitutional foundations and legal implications of coordinative Europeanisation – supranational crisis governance between political expedience and normative credence"
 Emily Hancox, "Remaking the British Constitution after Brexit: What Role for Courts?"

PANEL #28: MIGRATION, REFUGEE, AND HUMAN RIGHTS CRISIS

CHAIR: Henrique Marcos
ROOM: B0.115
AUTHOR(S):
 Henrique Marcos, "Talking Through Crises: What can Reason-Based Processing Teach and Learn from Human Rights Law?"
 Veronica Corcodel and Dimitra Fragkou, "Europe's Refugee 'Crises' and the Biopolitics of Risk"
 Chloé Brière, "The EU's "quiet implementation" of the Global Compact on Migration: when informality in global migration governance weakens accountability"

PANEL #29: THE EU AS A (DIS)UNION OF VALUES

CHAIR: Leticia Díez Sánchez
ROOM: B0.006
AUTHOR(S):
 Leticia Díez Sánchez, "Is the EU a postmaterialist legal system?"
 Valentina Golunova, "Uncovering Values Behind the EU's Approach to Disinformation"
 Fulvia Ristuccia, "Free movement within the EU as a right and as a value in EU citizenship law"
 Sarah Tas, "EU agencies' role in undermining EU values"

PANEL #30: FORWARD-LOOKING SOLUTIONS TO THE CLIMATE CRISIS

CHAIR: Emma De Clercq
ROOM: D0.225
AUTHOR(S):
 Emma De Clercq, "Property and environmental protection, towards true integration?"
 Jonas Voorter, "The future of public law: building blocks for the transition to a circular economy"
 Leonardo Scuto, ""Nature based solutions" and urban planning: the use of ICT to achieve the energy transition. Scenarios and future perspectives"

PANEL #31: SETTING A SUSTAINABLE FUTURE IN THE EU

CHAIR: Saide Esra Akdogan
ROOM: D0.227
AUTHOR(S):
 Andrea Giorgi, "Operationalising Ecological Primacy Fostered by the European Green Deal: A Functional Analysis of Sectoral Disciplines"
 Saide Esra Akdogan and Yasmine L. Bouzoraa, "The Effective Enforcement Obligation of the EU under the Trade and Sustainable Development Chapters"
 Marina Konstantinidi, "Speeding up permitting for renewable energy projects: Sustainability Concerns"

PANEL #32: EMERGING AND PERDURING CONSTITUTIONAL LAW CHALLENGES

CHAIR: Pieter-Augustijn Van Malleghem
ROOM: B0.118
AUTHOR(S):
 Katarzyna Krzyżanowska, "Constitutional Identity in Poland — Empirical Insights on a Gradually Politicized Concept"
 Marcelo Dias Ponte, "The production of Green Hydrogen and the pioneering spirit of the State of Ceará: the need for cooperation between federations in Brazil"
 Pola Cebulak, "Mapping the potentials and pitfalls of using European law for strategic litigation against illiberal reforms"
 Pieter-Augustijn Van Malleghem, "Proportionality, Populism and the Role of the Judge"

PANEL #33: EU LAW AND THE CITY (II)

CHAIR: Carlo Colombo
ROOM: B0.113
AUTHOR(S):
 Mirta Alessandrini, "Regulating Short Food Supply Chains in the EU"
 Dion Kramer, "Airbnb, the City, and the Drive for European Legal Integration"
 Klaas Eller, "Multi-level housing law in the European Union"
Follow us on Twitter
Relevant links