5 June World Environment Day
A new life for eggshells
At EGGXPERT, a local startup, two waste products from eggs are put to use in the production of facial masks and wound plasters. Co-founder Chang Liu was one of the first graduates of the master's in Biobased Materials at the Faculty of Science and Engineering.
Every day, chickens in the Netherlands lay nearly 30 million eggs. These eggs are destined for retail sales, export or the egg-processing industry, which transforms them into all kinds of egg products. Some of the eggshells, which are rich in calcium, are used in agricultural soil improvers. But there is also a great deal of waste, says chemical product designer Chang Liu. Coming from China, she was familiar with the everyday household use of the membrane that can be found on the inside of eggshells. This thin skin protects the chick and contains substances that promote the development of the embryo in its early stages. "In China, people use these membranes for skincare and wound healing," Liu explains. "They contain proteins that protect and repair the skin." These types of proteins are already used in the production of some skincare creams, only they are produced in different ways.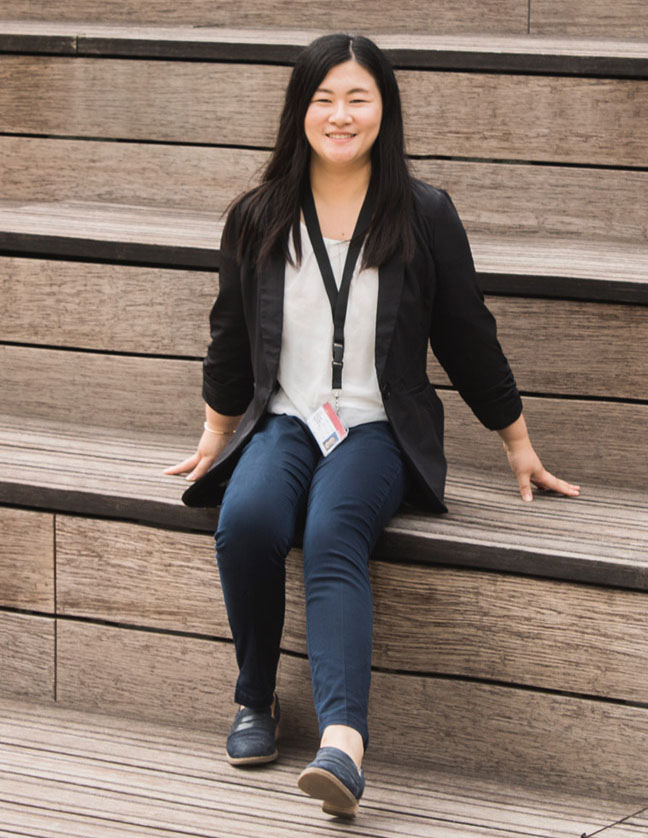 Chang Liu is a chemical product designer and founder of EGGXPERT. She moved from China to Maastricht for the master's in Biobased Materials. Her startup, EGGXPERT, was launched in 2017. For the past two years, Liu was also a trainee at Delft University of Technology, where she obtained a Professional Doctorate in Engineering.
From waste to daily products
The idea to process eggshells sustainably for skin and wound care arose during Liu's studies at UM in Biobased Materials. During a meeting with a company that processes eggs, she learnt about the enormous waste stream generated by the process. "They didn't know what to do with it. At the moment companies have to pay to get rid of it." Together with Rong Wang, a friend and scientist in biomaterials and regenerative medicine, she came up with the idea of ​​processing some of that waste into sustainable products for skin and wound care. They laid the scientific basis for the use of the proteins from the membranes and developed the first ever egg-based serum for the production of facial masks. A line for wound-care products is also in the works. "We want to use not only the proteins, but also the structure of the membrane," Liu says. "That structure resembles human skin and can be processed into a kind of plaster." EGGXPERT aims to use the calcium from the eggshells in nutritional supplements, including for people with rheumatism, and Liu can envisage applications in toothpaste as well. "I think we'll eventually be able to use the membrane and shell in all kinds of different products."
Unique programme
EGGXPERT's working philosophy revolves around ​​sustainable entrepreneurship underpinned by scientific knowledge. For Liu, the roots of this approach lie in her choice for the master's in Biobased Materials. Before coming to Maastricht, she studied Polymer Materials and Engineering in Shanghai. "For my master's, I wanted to focus more on sustainability and recycling. The focus here on natural materials really appealed to me—that's why I chose Maastricht. And the setup here was something I couldn't find anywhere else." She is referring to the home base of the Biobased Materials programme at the heart of the Chemelot campus. She was a member of the very first cohort of this new master's programme in 2015. During her studies, Liu found herself surrounded by interesting players from the field. She lunched with her classmates in the same canteen as people who worked at the surrounding companies. "That made it easy to build up a network in the industry."