Dr habil. Ulrike Brunotte (U.G.S.I.)
Associate Professor, Centre for Gender and Diversity. In 2007 appointed as adjunct Professor by Humboldt-University Berlin.
In January 2010 she joined Maastricht University and the Centre for Gender and Diversity as Associate Professor. Until 2007 she worked as Associate Professor at the Institute for Cultural Studies and as Associate Fellow at the Graduate Centre "Gender as a Category of Knowledge" both at Humboldt-Universität. In 2008 the president of Humboldt-Universität honoured her with the title of an adjunct professor. From 1989 until 2000 she worked in different positions at Freie Universität Berlin, and other German Universities. Beside that she taught as visiting or guest professor for Gender-, Religious- and German Studies at European and American Universities and got several Research Fellowships in Europe (Villigst, IFK, Vienna, GCSC, Gießen) and the USA (Library of Congress, John Carter Brown Library).
 She got her PhD in Religious Studies, Philosophy and Literary Studies with a book on the "Mystery of Catastrophe in E. A. Poe's Work (Modern Transformations of the Sublime)" at the Freie Universität Berlin 1993, and her Habilitation (second dissertation) on the role of the fascination of the wilderness in Puritan colonial discourse at Humboldt Universität Berlin 2000.
Besides that she was working on two other research projects: one on performativity and ritual theory the other on masculinity (studies) and German male-bonding discourses around 1900 – both  promoted by the German Research Foundation. Her general research interests lie in the field of gender, religion (ritual theory), 'race'- and cultural studies. Especially in her just finished research project on the work of the religious and cultural-studies scholar Jane E. Harrison (1850-1928) her focus was on the dialectics, modern (re)inventions and appropriations - the afterlife of antiquity (Aby Warburg) - in literature, film and in the corporal dynamics of ritual performativity. Most recently she published a monograph "Dämonen des Wissens. Gender, Performativität und materielle Kultur im Werk von Jane Ellen Harrison" (Würzburg 2013). In her book "Between Eros and War. Male-bonding and Ritual in Modernity" (2004) and as editor/contributor in "Holy War and Gender" (2006) and "Masculinities and Modernity" (2008) she analyzed the modern 'crisis' narratives of masculinities within an intersectual and postcolonial perspective.
Since 2013 she is the chair of the international Research Network RENGOO Gender in Antisemitism (Neo-) Orientalism and Occidentatlism, www.rengoo.net.
Keywords:
Gender/Race Anti-Semitism, Crises of Masculinity, Afterlife of Antiquity, Cultural Theory, Ritual and Performativity, Sublime, Colonial Discourses (Puritanism), Religion, Gender and Sexuality, Biography (Lifewriting), Psychoanalysis.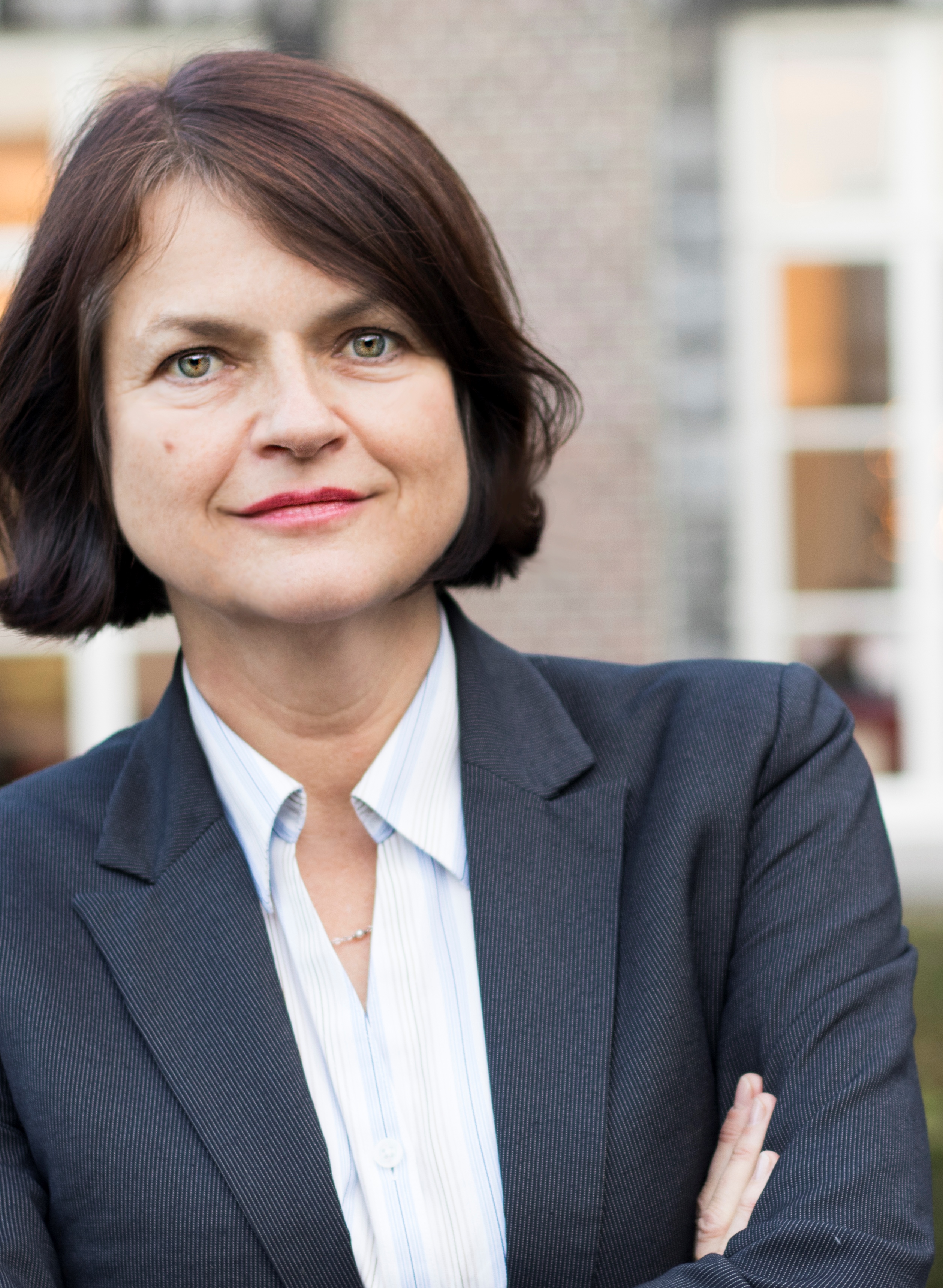 Dr habil. Ulrike Brunotte (U.G.S.I.)
Associate Professor, Centre for Gender and Diversity
Literature & Art
Faculty of Arts and Social Sciences
Universiteit Maastricht
PO Box 616
6200 MD Maastricht
The Netherlands
Visiting Address:
Grote Gracht 80-82
6211 SZ Maastricht
Room: 2.011
Phone: +31-(0)43-3882679
Fax: +31-(0)43-3884952
Faculty of Arts and Social Sciences
Letteren en Kunst