Prof. Frans Verhey appointed Officer in the Order of Oranje-Nassau
Prof. Frans Verhey has been appointed Officer in the Order of Orange-Nassau after delivering his farewell speech ''The Right of Dr. Alzheimer''. He received the royal decoration from the mayor of Valkenburg, Daan Prevoo, because of his great commitment to good care, research and education in the field of dementia. 
- text continues below the photo -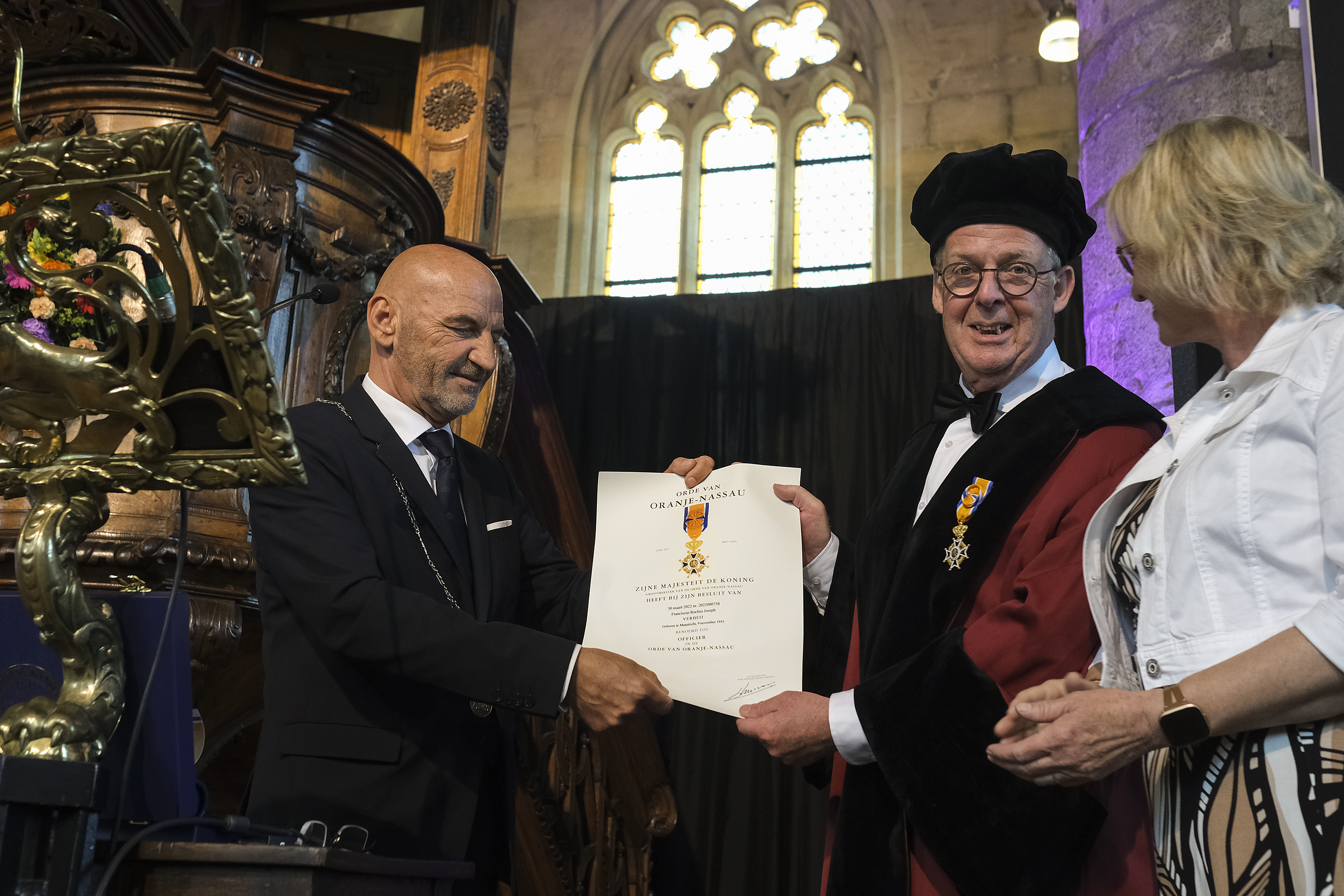 Prof. Verhey, was a professor of Geriatric Psychiatry and Neuropsychiatry at Maastricht University and also works at Maastricht UMC+. He is internationally renowned in the field of dementia and patient care. This directly affects the lives and well-being of many. He is therefore widely respected and appreciated.
Prof. Verhey has a large number of publications in this field to his name and supervised over 60 young researchers during their PhD research. He also founded the Alzheimer Centre Limburg.
Through his regular media appearances, he has raised awareness of the complex condition that is dementia and played a leading role in international research networks and professional associations.