Collaborating for impact
The Centre for European Research in Maastricht (CERiM) is an interdisciplinary research venue that creates synergies and stimulates joint projects and events in the fields of European politics and international relations, European law and governance, and European histories. CERiM often collaborates with Maastricht University (UM) Campus Brussels, UM's inter-faculty community hub for teaching and research. CERiM has the in-house expertise on many EU-related topics, whereas UM Campus Brussels has the facilities and the network to make sure that this expertise does not remain within the confines of the university, but is shared with students, policy makers, and anyone interested in EU affairs. 
Workshops
One way through which UM Campus Brussels helps CERiM communicate its expertise to a wider audience is via workshops. "CERiM started as an initiative by UM's Faculty of Law (FoL) to organise legal trainings for professionals. In this way, they tried to bridge the gap between academic and professional life. The Faculty of Arts and Social Sciences (FASoS) joined the initiative as we were looking for this same bridging in the field of European affairs. With the help of Campus Brussels we can organise outreach events in the heart of the EU, which increases our visibility and outreach," Giselle Bosse, co-director of CERiM, explains.
"For Campus Brussels, we were looking for ways to connect students and researchers on the one hand and policy makers on the other. That is how we developed into a platform for organising outreach activities. We have the facilities and the network to improve the visibility and impact of UM researchers," Paul Stephenson, co-director of UM Campus Brussels, states.
"One of the largest projects that we currently have running is the RELAY project. Not only FASoS and FoL work together on this, but UM Campus Brussels coordinates the project. RELAY is a Jean Monnet network project that aims at making the process of EU integration more tangible, and to more closely involve citizens. The 'headline ambitions' of the current European Commission are the point of departure (A European Green Deal, An Economy that Works for People, A Digital Europe that Benefits All, Promoting our European way of life, A stronger Europe in the world, A new push for European democracy)," Giselle explains. "Workshops are a way through which the process of EU integration can be made more tangible. Campus Brussels helps organising such workshops. Hylke Dijkstra, for example, gave a workshop titled 'Germs, Bioterrorism and Chemical Attacks: Internal and External EU Security Perspectives, which was organised by Campus Brussels," Paul adds.
Campus Brussels supports with, among others: advice on programme design, finding suitable speakers, management of registrations, creation of event webpages, coordination with local suppliers, provision of on-site technical assistance, booking of hotels, and catering. The campus also helps with showcasing, promoting and advising faculty-led activities at their request and pro-actively disseminating research.
Impact
Separately, CERiM and UM Campus Brussels have a track record of creating impact. In April 2019, CERiM organised the Maastricht Debate, in which the lead candidates of the European political parties for the role of European Commission President took the stage in the Theatre at the Vrijthof to debate their viewpoints. The event was sold out and live streamed to the big Vrijthof square in Maastricht, which bustled with students and locals interested in the event. Various side events during the day involved the local community even more.
Besides this popular event, CERiM regularly organises the high-level Jean Monnet lectures, which are open to the public and often live streamed to reach a wider non-specialised audience. "We recently, for example, hosted Executive Vice President of the European Commission, Margrethe Vestager. Moreover, we organised lectures by the Commissioner for the Environment, Oceans and Fisheries Virginijus Sinkevičius, and Massouda Jalal, who was the first and only woman in Afghanistan's history to run in the Afghan presidential elections," Giselle says.
Campus Brussel's recent compendium takes stock of all the research output that has been generated thanks to workshops organised at the Campus. Campus Brussels is mostly successful in its short talk series 'What's up, EU?', dedicated to learning and discussing about issues high on the European Union agenda. "The aim of the series is to inform UM about developments in and around EU policy, with a focus on issues that closely affect universities, and invite the UM community to reflect about how these developments may impact them. EU policy makers and stakeholders are invited to the talks to present a topic they are working on. UM staff, students, and external partners can ask all their questions," Paul explains.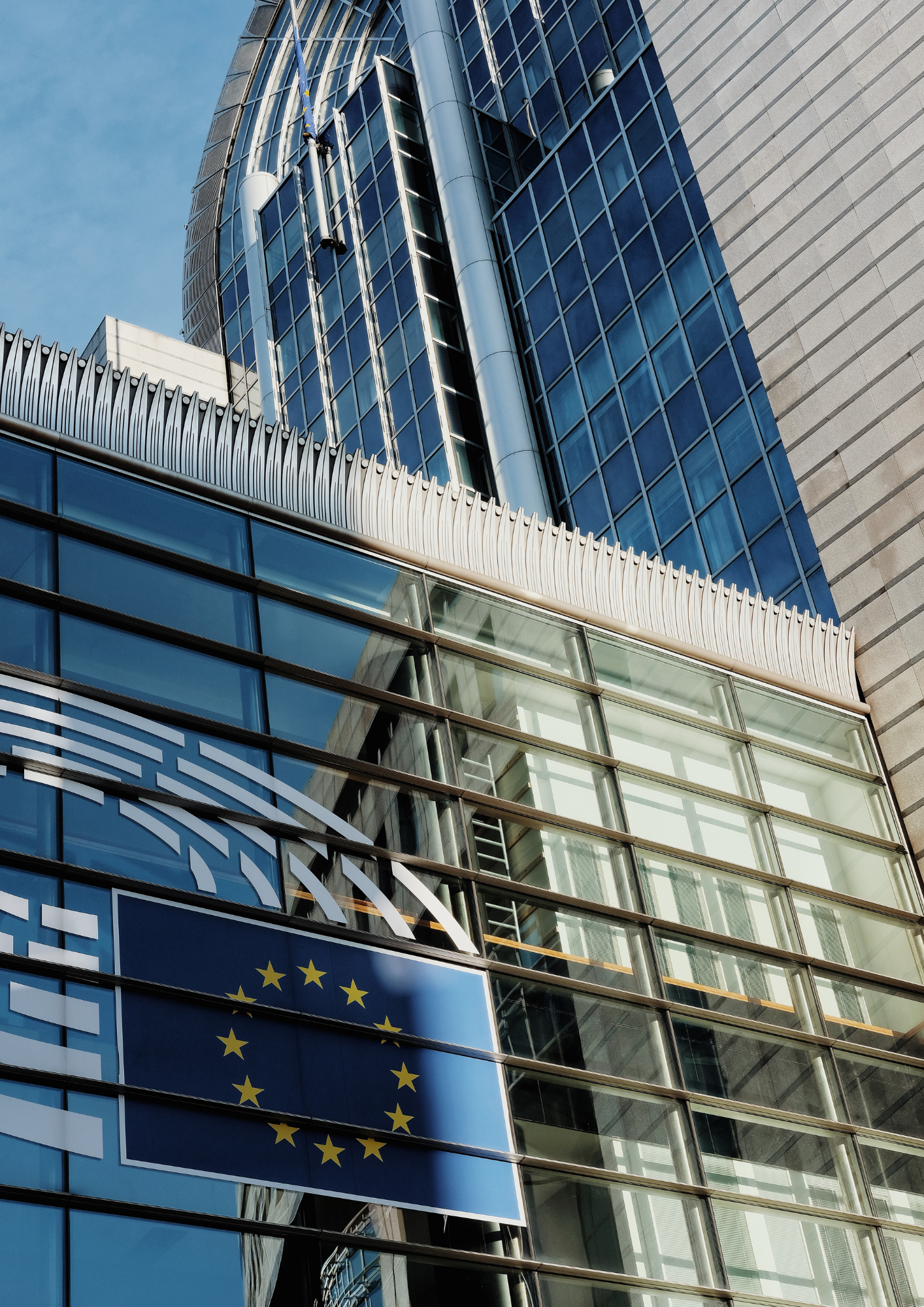 Podcasts
Besides creating impact through events, UM Campus Brussels and CERiM try to reach a large audience through podcasts. UM Campus Brussels organises two podcast series: Fireplace Talks and Stories from Brussels. "In the Fireplace Talks, key researchers, policy makers and alumni debate key issues and policy challenges for the European Union. To celebrate the 30th anniversary of the signing of the Maastricht Treaty, the Fireplace Talks were dedicated to eight policy fields laid out by the treaty. By contrast, the podcast series Stories from Brussels aims to connect people from different UM communities living and working in Brussels. They share personal experiences and discuss key issues within academic research and experiences within their professional life," Paul mentions.
CERiM runs a very popular podcast series together with the student-led Maastricht Diplomat. "Here, we feature the research of CERiM members, ranging from topics such as the future of global trade, to digital sovereignty, EU climate transition, or the Russian war against Ukraine. It would be great if CERiM and UM Campus Brussels could collaborate on podcast-making," Giselle says.
Giselle is very grateful for the collaboration with Campus Brussels: "Together with Campus Brussels, we can organise outreach events at the very heart of the EU, massively increasing the visibility of European research in Maastricht to a wider European and international audience, including EU policy makers."
By: Eva Durlinger
Picture by: Joey Roberts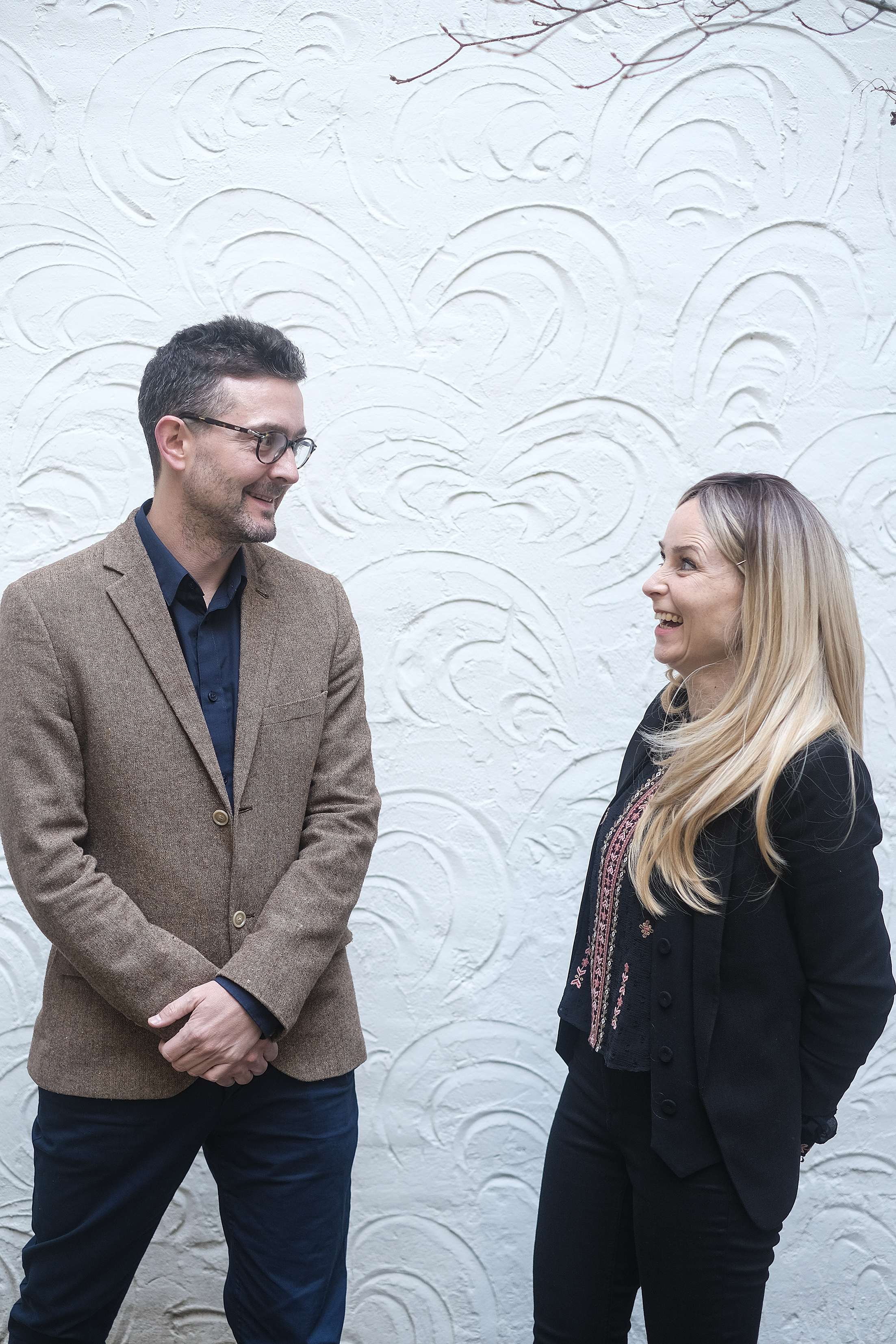 The Centre for European Research in Maastricht (CERiM) is a Jean Monnet Centre of Excellence. It brings together researchers from the Faculty of Arts and Social Sciences (FASoS), the Faculty of Law (FoL), and University College Maastricht (UCM). CERiM provides a platform of collaboration, intellectual exchange and facilitation between the participating researchers. It also organises conferences, workshops and public lectures as well as salient scientific publications. As such, the centre was set up to cement the strong tradition of European research and teaching in Maastricht, and that has been its mission right up to today, now also joining forces with UM's Studio Europa.
UM Campus Brussels is an inter-faculty community hub for teaching and research that is freely available for use by staff and students of the Maastricht University faculties.